ENHANCE YOUR EXPERIENCE
AWMC Regional Finals Watch Guide
Get ready for August Wilson Monologue Competition (AWMC) Regional Finals and enhance your experience with our curated AWMC Regional Finals Watch Guide.
About the Event
Witness the power of legendary playwright August Wilson's words brought to life by young artists. This virtual event will feature 12 finalists performing their monologues for a chance to move on to the national finals, an original montage performance from the semi-finalists, and more.
About the AWMC
The AWMC features students performing monologues from legendary playwright August Wilson's American Century Cycle of plays that document 100 years of the African American experience. This competition is open to current high school-aged students from all backgrounds and ethnicities. We'll help you select a monologue from one of the plays from the American Century Cycle and you'll have access to free coaching sessions with theater professionals. Read on to learn more.
About the Playwright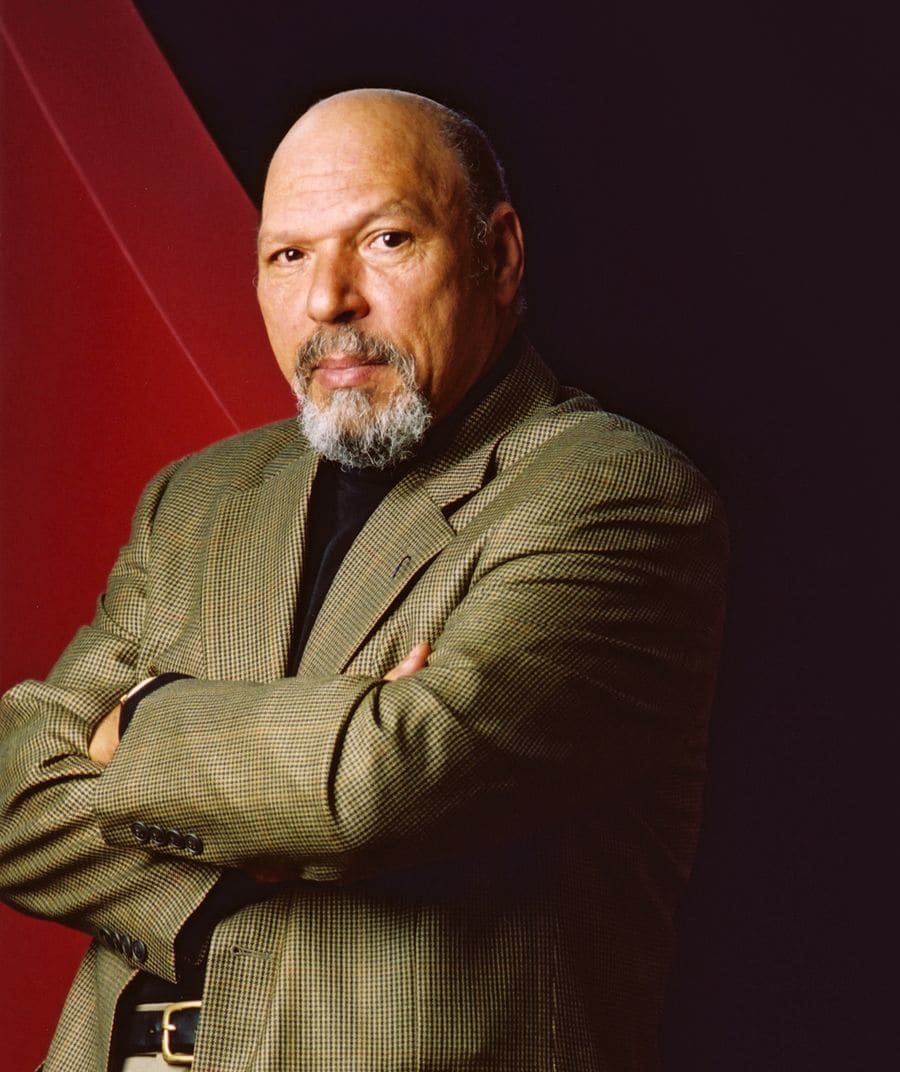 August Wilson was born Frederick August Kittel on April 27, 1945 in Pittsburgh, Pennsylvania. He was the son of Daisy Wilson, an African American woman, and Frederick August Kittel, a white German baker who left the family when Wilson was young. As a ninth-grader, August Wilson dropped out of high school after he was falsely accused of plagiarizing a paper on Napoleon. From that day on, he went to the library daily and spent time in the Hill District, immersed in the culture and language that would later inspire his plays. Read on to learn more.
Photo by Jennifer M. Tucker.
About Wilson's American Century Cycle
August Wilson's ten-play American Century Cycle (also known as the Pittsburgh Cycle) explores the heritage and experience of African Americans, decade by decade, over the course of the 20th century. Seattle Rep was an artistic home for Wilson, and over the last few decades, Seattle Rep has become one of the few theaters in the nation to produce the full cycle plus Wilson's one-man autobiographical play, How I Learned What I Learned. Read on for short synopses of each play in the American Century Cycle.


American Century Cycle Plays, Publish Years, and Decade Set
Gem of the Ocean (2003) – 1900s
Joe Turner's Come and Gone (1988) – 1910s
Ma Rainey's Black Bottom (1984) – 1920s
The Piano Lesson (1990) – 1930s
Seven Guitars (1995) – 1940s
Fences (1987) – 1950s
Two Trains Running (1991) – 1960s
Jitney (1982) – 1970s
King Hedley II (1999) – 1980s
Radio Golf (2005) – 1990s


Production Photos from Past Seattle Rep Productions
Did you know...
Seattle Rep was an artistic home to August Wilson for many years until his untimely passing in 2005. Did you know...
Seattle Rep has featured many well-known artists in August Wilson's works.
Just to name a few: Samuel L. Jackson starred in Fences in 1986. The first 1999 workshop and reading of King Hedley II at Seattle Rep featured Laurence Fishburne, Danny Glover, Viola Davis, and Olivia Cole. Gem of the Ocean marked the directorial debut of Phylicia Rashad in 2007.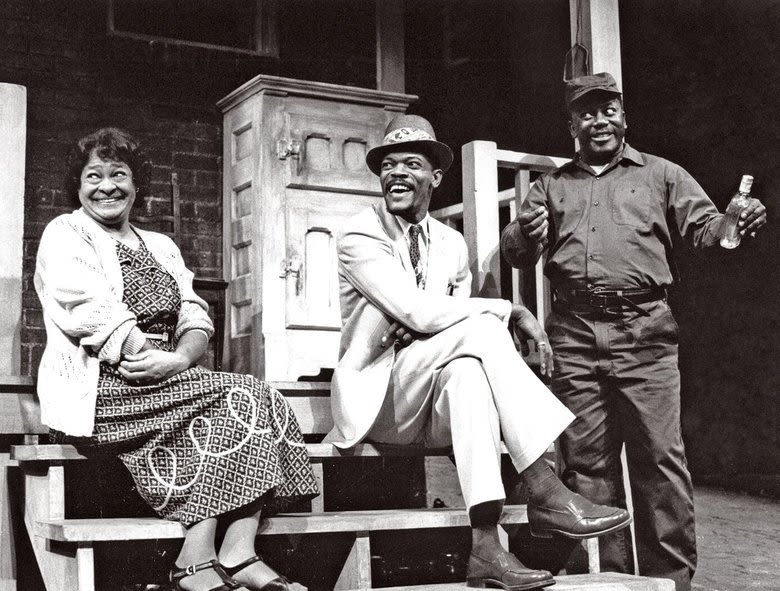 Frances Foster, Samuel L. Jackson, and Robert Colston in Seattle Rep's Fences (1986). Photographer unknown.
In 2009, in honor of the playwright and his relationship with Seattle Rep, the Seattle Center campus street south of the Leo K. Theater was renamed August Wilson Way.
A 12-foot-tall archway marks the start of the street at the corner of Warren Ave. N and Republican St. The portal represents the door of Aunt Ester, the 322-year-old "spirit cleanser" from Gem of the Ocean who is referenced throughout the Cycle.
Read on to learn more little-known facts about Wilson, his work, and time at Seattle Rep.
Read / Watch / Listen
Check out our compiled Read / Watch / Listen list for articles, videos, and more to set the stage for AWMC Regional Finals.
Read
Check out the curated reading lists for our August Wilson Reading Challenge and our 2020 production of Wilson's Jitney, created by the librarians at Seattle Public Library
August Wilson's speech, The Ground on Which I Stand: Wilson's "p

ersonal call for African American artists to seize the power over their own cultural identity and to establish permanent institutions that celebrate and preserve the singular achievements of African American dramatic art and reaffirm its equal importance in contemporary American culture." Delivered by Wilson on June 26, 1996, at the 11th biennial Theatre Communications Group national conference.
Watch
Listen