Theater Of, By, And For The People
Seattle Rep's Public Works partners with community-based organizations to invite folks from all walks of life to take classes, attend performances and events, and join in the creation of ambitious works of participatory theater. Through this process strangers become neighbors – creating a region that is welcoming for all.
How it Works
Seattle Rep's Public Works is rooted in the values of equity, imagination, and joy.
EQUITY. Listen fully and do your best to make sure everyone has what they need to show up, feel safe, and succeed.
IMAGINATION. Exercise your creativity not only in what we are making but in how we are making it.
JOY. Enjoy each other and the work. Plant, cultivate, and grow our collective joy.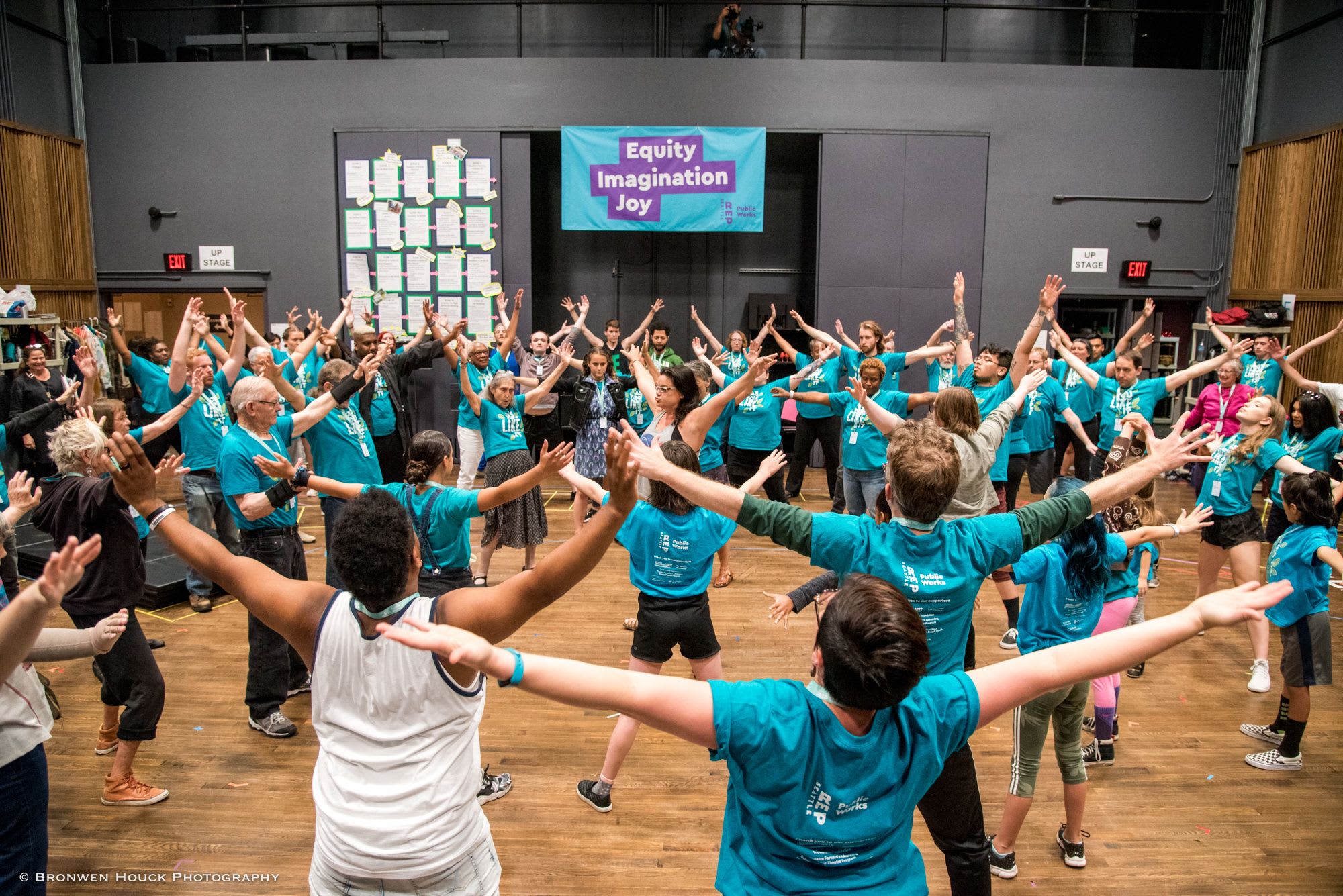 The program invites a stunning diversity of people to participate in workshops and classes, to attend performances, and to join in the creation of ambitious works of participatory theater.
CLASSES. Communities participate in acting classes ranging from improv to spoken word to musical theater and Shakespeare.
CONVERSATION. Together we attend plays, discussions, and social events to deepen our connections.
COLLABORATION. In the summer, we all come together to create a large-scale production that puts our city center stage.
Watch behind-the-scenes videos featuring past Public Works productions, workshops, interviews with participants, and more.
Meet the Public Works Community
Get to know the people behind Seattle Rep's Public Works and our incredible team of Teaching Artists.
#MeetThePWFam
Get to know our Public Works family through our monthly #MeetThePWFam series! Keep an eye on our social media platforms and check back here each month to meet one of our Public Works participants.
Meet Jennyfer Purswell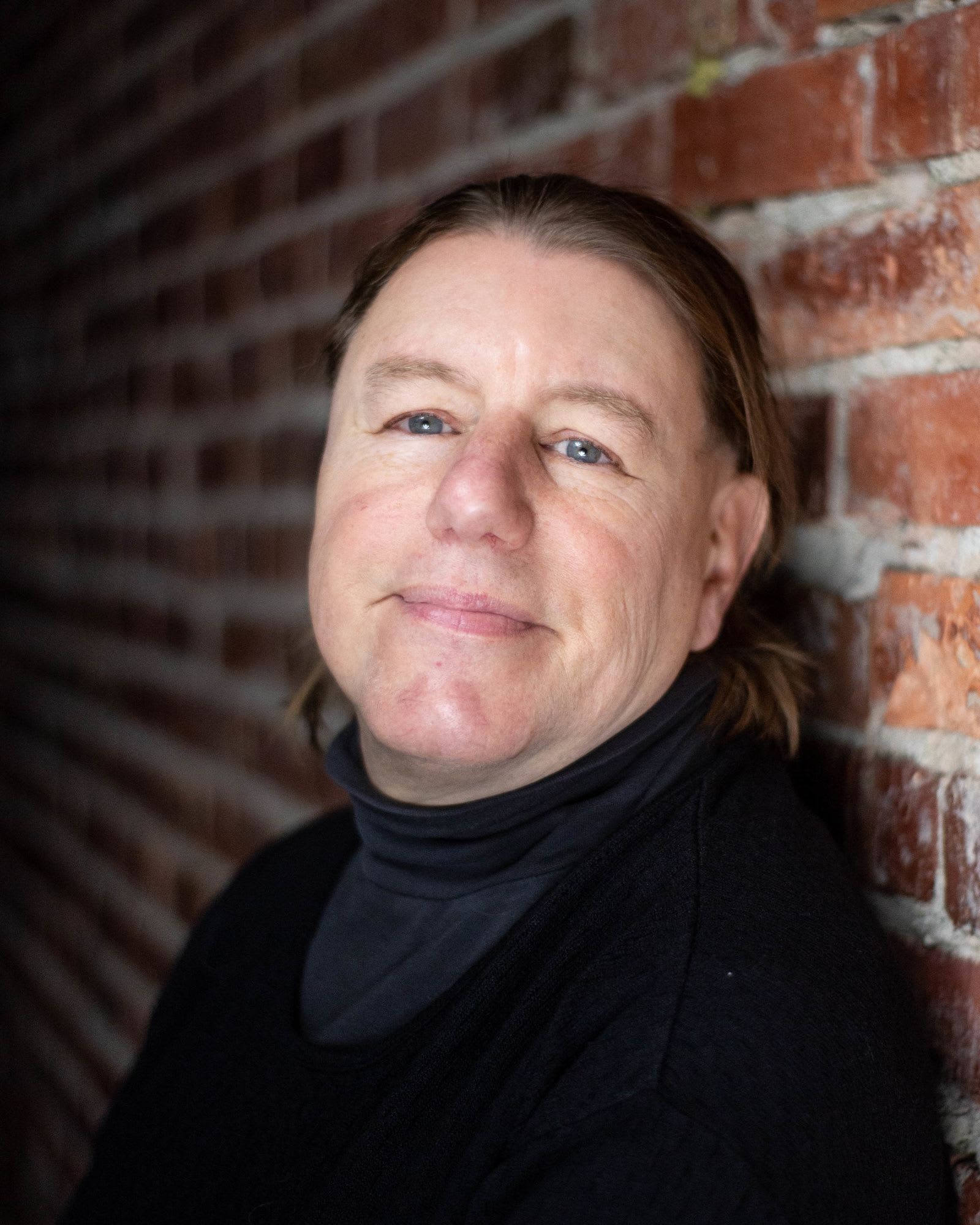 Hometown: I was born in Urbana, Illinois. Iowa City, Iowa was where I had my first memories so that is what I consider my true home. Seattle, WA has been my physical hometown for the past 40 years.
Favorite Snack: Healthy: Green Grapes; Unhealthy: Nacho Cheese Doritos
Cat or dog?: My family is mainly a dog family. In future or previous life I am a cat.
If your life was a movie, what would it be called?: "In the Shadows of Corners"
My Current Project: Writing a theatrical autobiography called Petit Mort. Preparing to enter the NYU Graduate School for dual degree in Theater Education/Teacher Certification in Secondary Education.
My Long-Term Goal: To teach LGBTQ/High School students in both the Language Arts and Theater Arts in rural communities.
Meet more members of #ThePWFam here.
Get Involved
Support Seattle Rep's Public Works through making a donation to the program, learning more about volunteer opportunities, or contacting us for additional information.
Stay up to date on Seattle Rep's Public Works by signing up for our Public Works e-newsletter.
Check out photos from past Public Works productions, workshops, field trips, rehearsals, and more.
Institutional Support for Public Works Provided By
Nesholm Family Foundation

Garneau-Nicon Family Foundation

Washington State Arts Commission

BNY Mellon Wealth Management