Theater Of, By, And For The People
Seattle Rep's Public Works partners with community-based organizations to invite folks from all walks of life to take classes, attend performances and events, and join in the creation of ambitious works of participatory theater. Through this process strangers become neighbors – creating a region that is welcoming for all.
How it Works
Seattle Rep's Public Works is rooted in the values of equity, imagination, and joy.
EQUITY. Listen fully and do your best to make sure everyone has what they need to show up, feel safe, and succeed.
IMAGINATION. Exercise your creativity not only in what we are making but in how we are making it.
JOY. Enjoy each other and the work. Plant, cultivate, and grow our collective joy.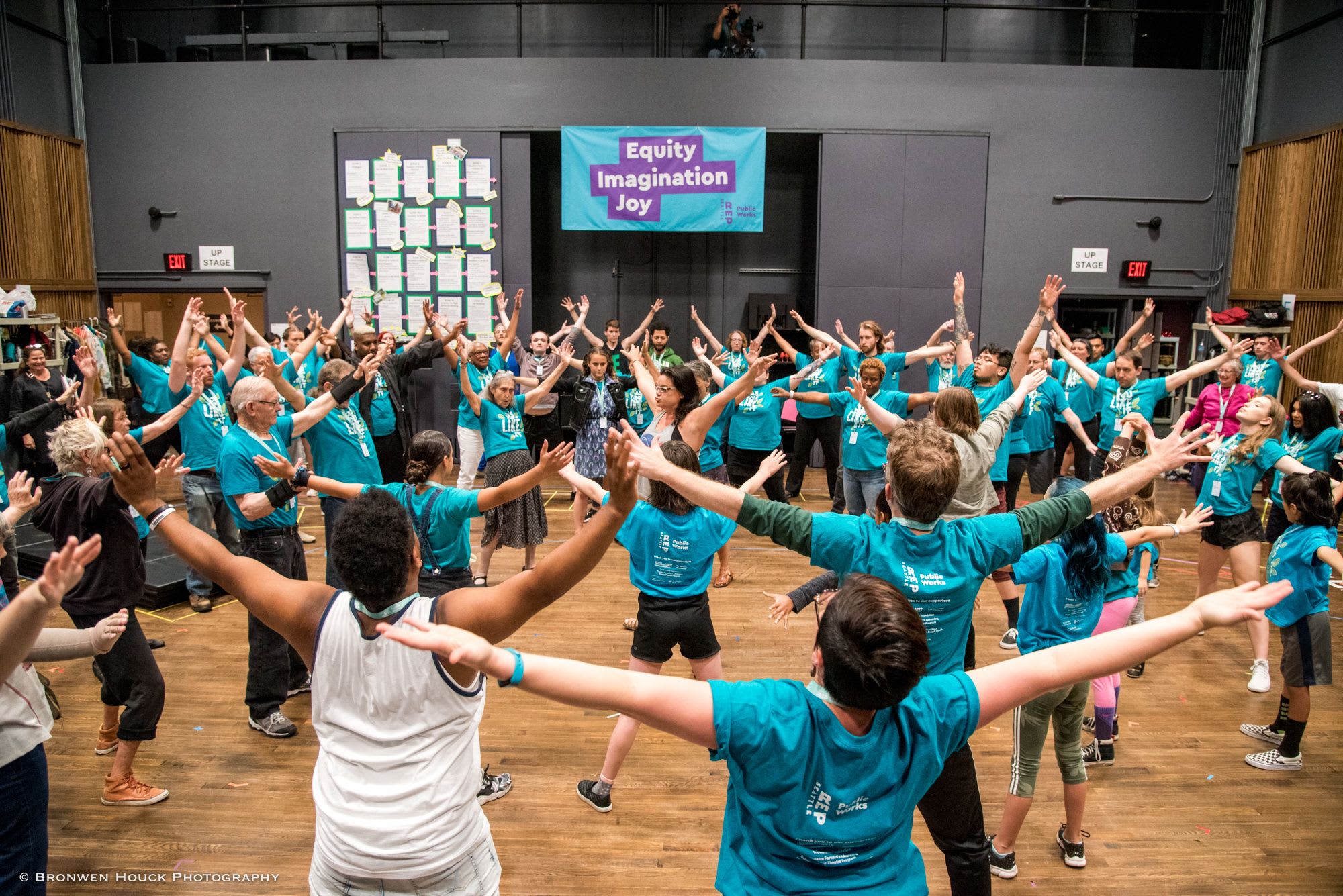 The program invites a stunning diversity of people to participate in workshops and classes, to attend performances, and to join in the creation of ambitious works of participatory theater.
CLASSES. Communities participate in acting classes ranging from improv to spoken word to musical theater and Shakespeare.
CONVERSATION. Together we attend plays, discussions, and social events to deepen our connections.
COLLABORATION. In the summer, we all come together to create a large-scale production that puts our city center stage.
Watch behind-the-scenes videos featuring past Public Works productions, workshops, interviews with participants, and more.
Meet the Public Works Community
Get to know the people behind Seattle Rep's Public Works and our incredible team of Teaching Artists.
#MeetThePWFam
Get to know our Public Works family through our monthly #MeetThePWFam series! Keep an eye on our social media platforms and check back here each month to meet one of our Public Works participants.
Meet Dolores Maria Rossman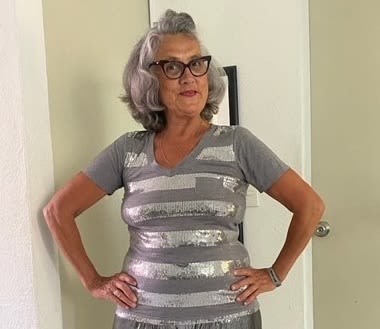 Which Public Works Shows have you been in?: The Odyssey, As You Like It, Twelfth Night, The Winter's Tale
Hometown: Missoula, MT
Favorite Snack: Crackers with pesto
Cat or dog: Dog
If your life was a movie, what would it be called?: "Trying to slow down so I can catch up with my life"
Check out photos from past Public Works productions, workshops, field trips, rehearsals, and more.
Institutional Support for Public Works Provided by

The Knossos Foundation
Nesholm Family Foundation | Providence
Mid-America Arts Alliance | Treeline Foundation
Fales Foundation Trust | BNSF Railway Foundation | Pagliacci Pizza
Tulalip Tribes Charitable Contributions | Wyman Youth Trust
Italics denotes in-kind donations