Behind The Scenes
The Magic of Mr. Dickens and His Carol Costume Design
Hoop skirts, cage crinolines, and wigs fill the costume shop as drapers, wig builders, stitchers, and more gather and alter materials for the world premiere of Mr. Dickens and His Carol, costume designed by Catherine Meacham Hunt.
Not only is this show the work of the magical hands in our shop, but we also tip our bowlers in thanks to our friends at UW, Seattle Opera, and the larger Seattle community who have helped Mr. Dickens and His Carol come to life.
Get an early look at the happenings in the world of costumes for this comedic and poignant world premiere!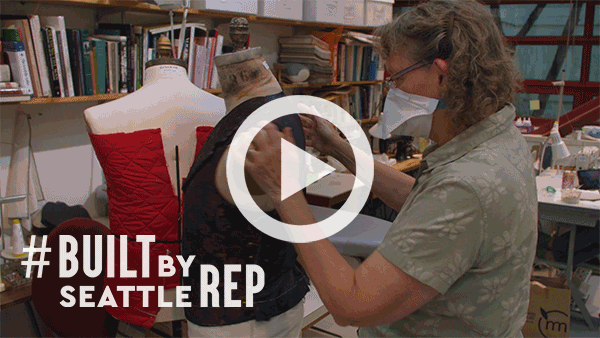 1)
A glimpse of the initial design renderings waiting to come to life!
During an internal design presentation, designer Catherine shared the overarching design for this show, which is "infused with modern elements of the 14th century, goth, steampunk, rock n' roll (my favorite), and today. Each character has a light that comes from within."
"Everyone has a different jewel tone. As the weather gets colder and it gets closer to Christmas, we see a transformation." -Catherine Meacham Hunt, Costume Designer
2) Did you know some characters will have 5 to 9 different looks?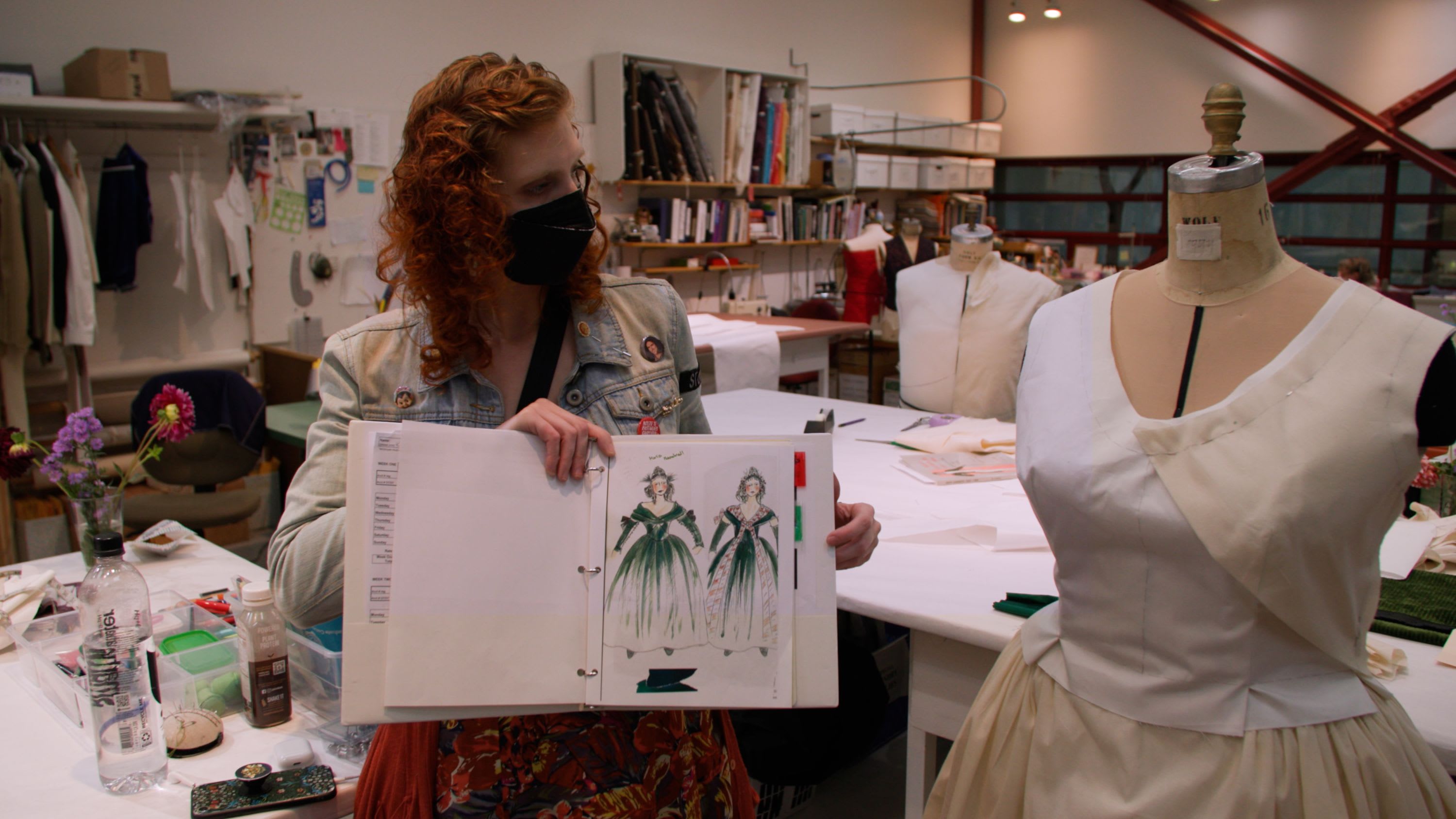 This is the largest cast you'll see on our stages this season! There are 14 actors in the cast and 5 understudies, so our incredible crafts persons, drapers, and design associates (just to name a few) are working hard to put together over 40 looks this holiday season.
3) Check out the variety of accessories and elements!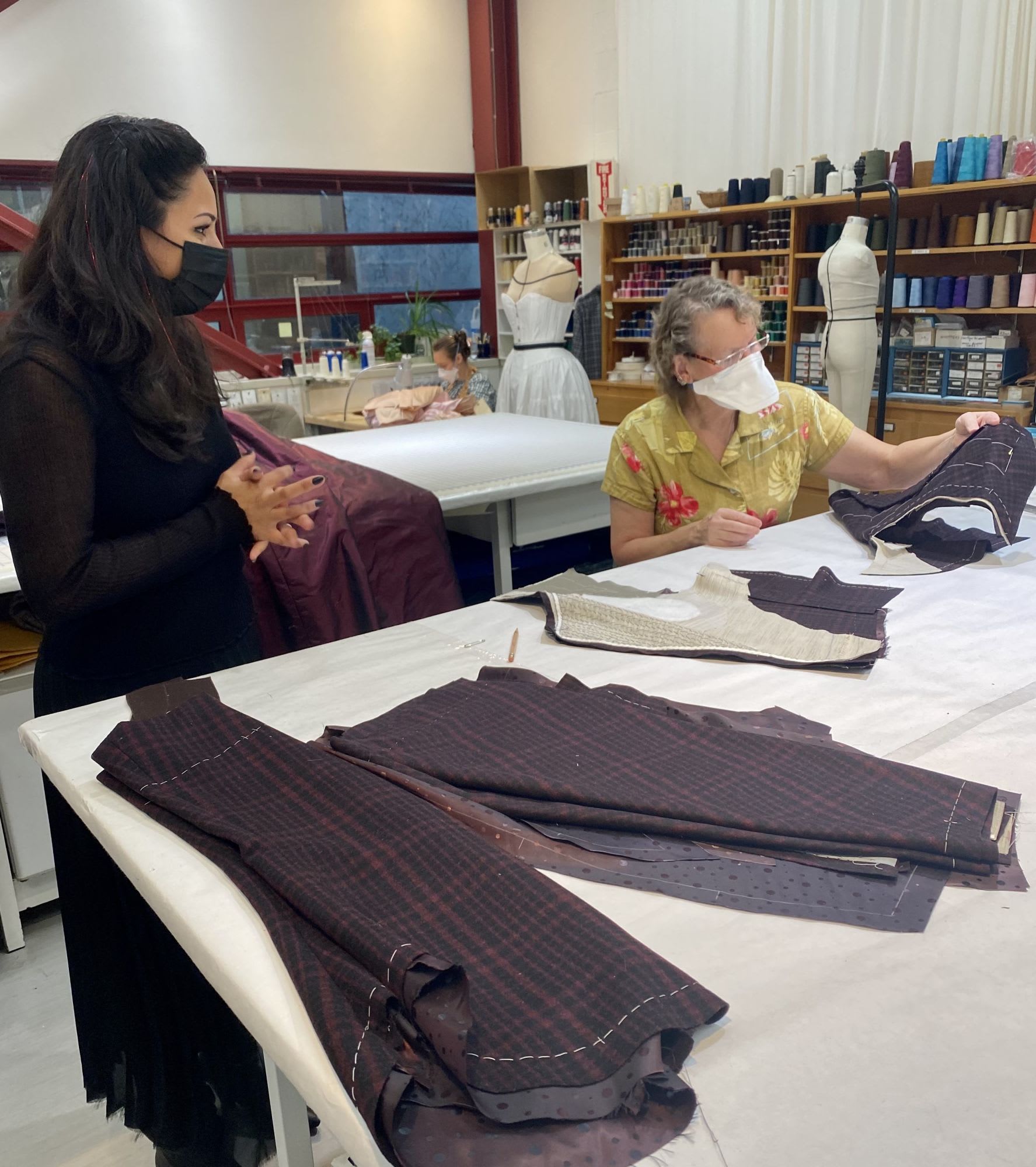 As the costumes are inspired by various elements, so is the build! These costumes are put together with in-house stock, a mix of built, borrowed, and purchased items which are being altered to fit specific characters. Working on a period piece with petticoats, corsets, and frock coats can be both a stressful and swell time.
Marvel over the extraordinary styles on stage this holiday season at the world premiere of Mr. Dickens and His Carol, running from Nov. 25 – Dec. 23, 2022, at Seattle Rep.
Love Victorian pieces? Step into 19th Century Victorian London with Seattle Rep's Victorian Cosplay Night, hosted by high lady of the Seattle court (and Emerald City Comic Con and Greek Girl Con panelist and cosplay artist) Claire Koleske on Tuesday, December 20 at 6:30 p.m. before the evening performance of Mr. Dickens and His Carol.
Get to know the Costume Designer
Catherine Meacham Hunt is a two-time Theatre Puget Sound Design Award winner, recipient of the Southeastern Theatre Design Award, Los Angeles Drama-Logue Award, San Diego Theatre Critics Circle Award, and was an inaugural Theatre Communications Group Design Fellow. Cathy has designed costumes for over 100 theater and opera productions. Her work has been seen at the Hartford Stage, San Diego Repertory Theatre, Syracuse Stage, New Victory Theatre, Cincinnati Opera, Pittsburg Opera, Seattle Opera, The 5th Avenue Theatre, Seattle Rep, Seattle Children's Theatre, LA Theatre Works, Intiman Playhouse, ACT Theatre, Village Theatre, Childsplay, and Clarence Brown Theatre. Cathy has been a guest lecturer at the University of Washington and Cornish College of the Arts. She holds an M.F.A. in Costume Design from University of California, San Diego.