Thank you for joining us for our 2022/23 Season! Over the past year, Seattle Rep staged world-premiere commissions, stunning adaptations, and bold new works. Let's take a look back at some of our most impactful moments, programs, and events.
Guess that number! Can you guess each question correctly?



Communities, Art, and Celebrations
Artistic events, engagement programming, and community gatherings make our spaces come to life. Here are a few events that took place throughout the year.
Right before June, we kicked off Pride month in May with Queer and Courageous: Stories of Existence and Resistance led by Seattle Rep's 2022/23 Native Artist-in-Residence D.A. Navoti.
We celebrated our 2022/23 cohort of Professional Arts Training Program Apprentices and their accomplishments at their end of season showcase. Thank you for your work, commitment, and artistry. You will all be missed!
Eight new plays were written, directed, and performed by teens across the region during the Bonfire Retreat. It was blast throughout the rehearsal process and the public staged reading showcase!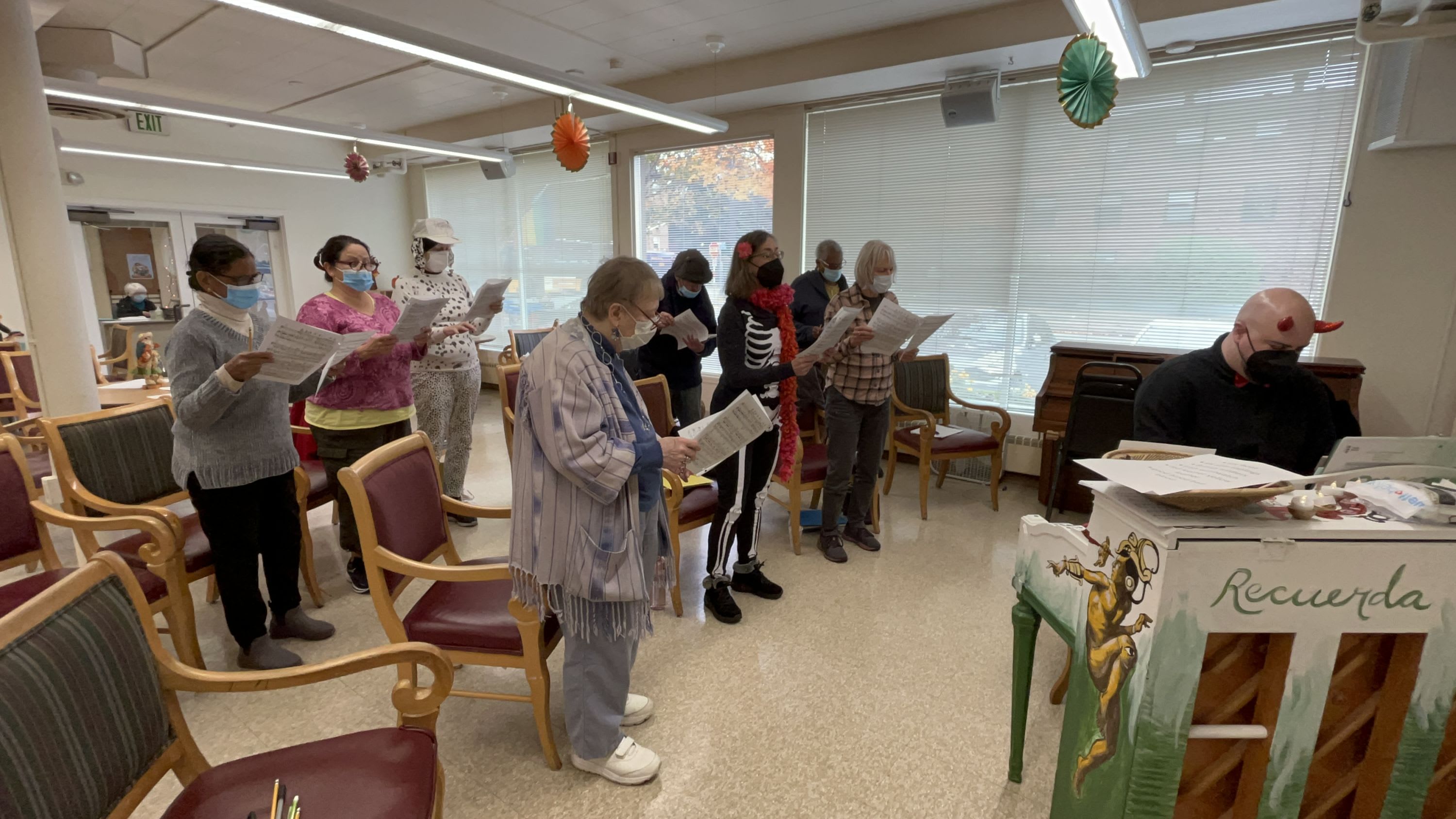 In October, costume day was a personal favorite for participants of the Public Works musical theater class at the Ballard NW Senior Center. Did you know Public Works partners with BNWSC and many other community organizations all year round? You may see some of our class participants on stage in The Tempest this August.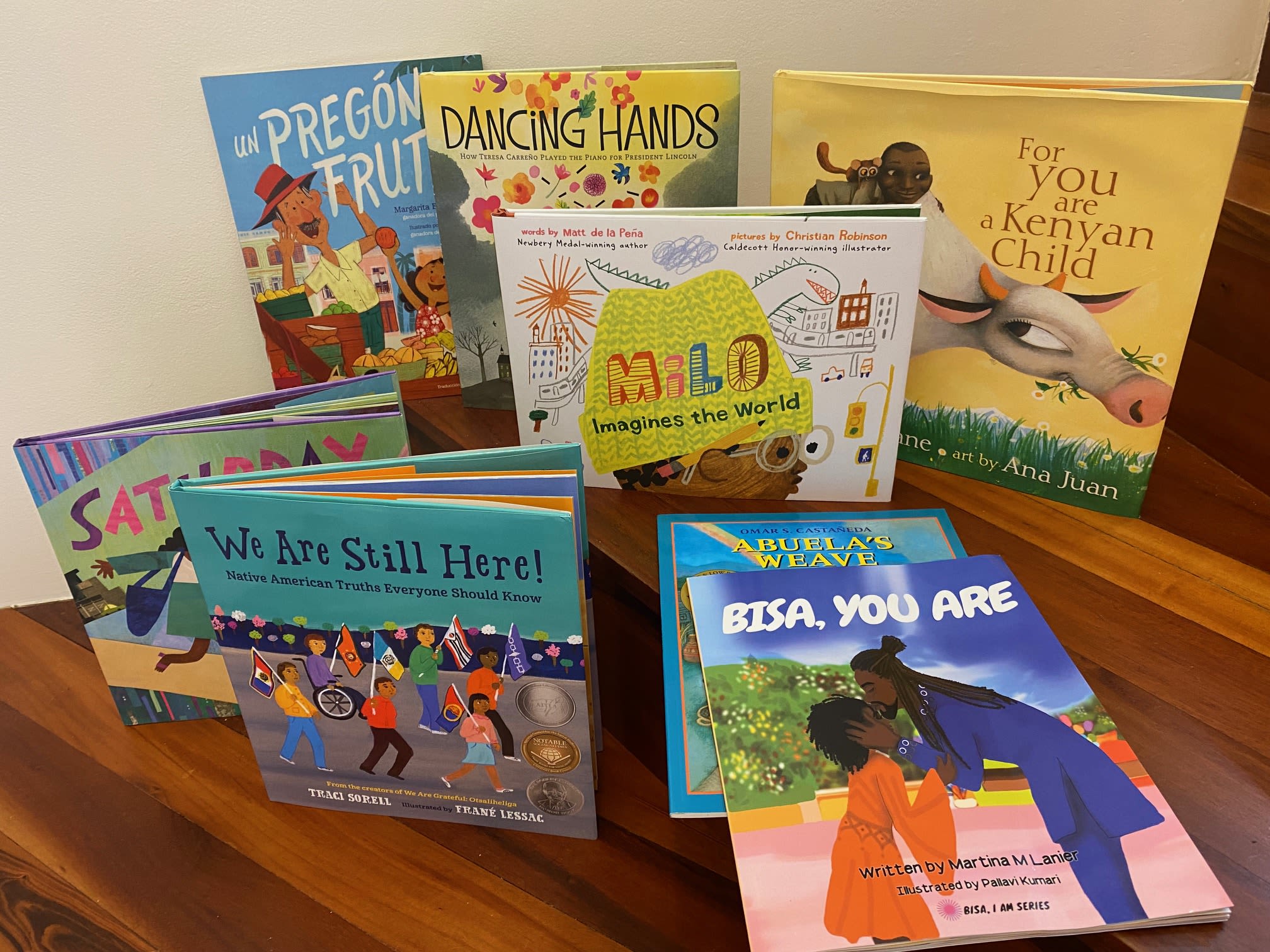 Drives for the Community
The Seattle Rep community supported two blood drives, a "Pass the Can" community donation campaign during the run of Between Two Knees, and three mutual aid drives. Thank you to everyone who contributed to serve our greater community around Washington State.
Period Donation Drive with Seattle T2P2
Seattle Rep collected menstruation products during the run of What the Constitution Means to Me (Sept. 30 - Oct. 23, 2022) to help SeattleT2P2 fight period poverty.

Did you know?
46% of Americans struggle to afford pads and tampons. It's called Period Poverty. Period products are expensive and if we want to create a more equitable society, we must make them accessible to all! These are much needed items that people don't often think to donate.
Book Drive with WashMasks "1,000 Books for 1,000 Dreams"
Seattle Rep partnered with WashMasks Mutual Aid to collect 1,000 books for migrant youth/children of farmworkers in the Lower Yakima Valley through the runs of two book adaptations for the stage, Mr. Dickens and His Carol (Nov. 25 - Dec. 23, 2022) and I Am Not Your Perfect Mexican Daughter (Jan. 13 - Feb. 5, 2023).

"We selected these works in an effort to show children themselves as the main character in their own story. We wanted to select inclusive works, from the fantastical to the grounded written by Black, Indigenous, and Latine authors. We believe that it is vital for children to be exposed to as many different realities and possibilities so they can dream their biggest dreams." —Quetzie Taborga-Reyes (they/them), WashMasks Volunteer and book list curator
Blood Drive with BloodWorks
20% of individuals who gave blood during May 2023's Bloodwork's Northwest pop-up at Seattle Rep were first time donors. During this drive we collected 16 units of blood.
Heat Stress Prevention Drive with WashMasks
Throughout the run of Lydia and the Troll (May 5 – June 11, 2023), WashMasks Mutual Aid and Seattle Rep partnered in showing up in solidarity for Washington's farmworkers through a Heat Stress Prevention Drive. As temperatures rise in Washington, so does the risk of heat stress exposure.
Pass the Can

During the run of Between Two Knees (March 3 – 26, 2023), at the start of every show, actors on stage sent a can through the audience to collect donations for local Native-led and Native-serving organizations. Audiences donated a total of $34,113.15 during the run of the show! We split the total between these three amazing community organizations:
It's

A

lways a

P

arty with

Arts Engagement
Fun Fact: 477 tickets were booked for YouthFest 2023 performances (not including PromaDrama registrants)! Audiences were treated to original works, monologues, a film screening, and so much more. Want to be part of the festival next year? Stay up to date here.
Plus, 221 tickets were issued for the 2023 Next Narrative Monologue Competition (NNMC) finals. Learn more about NNMC.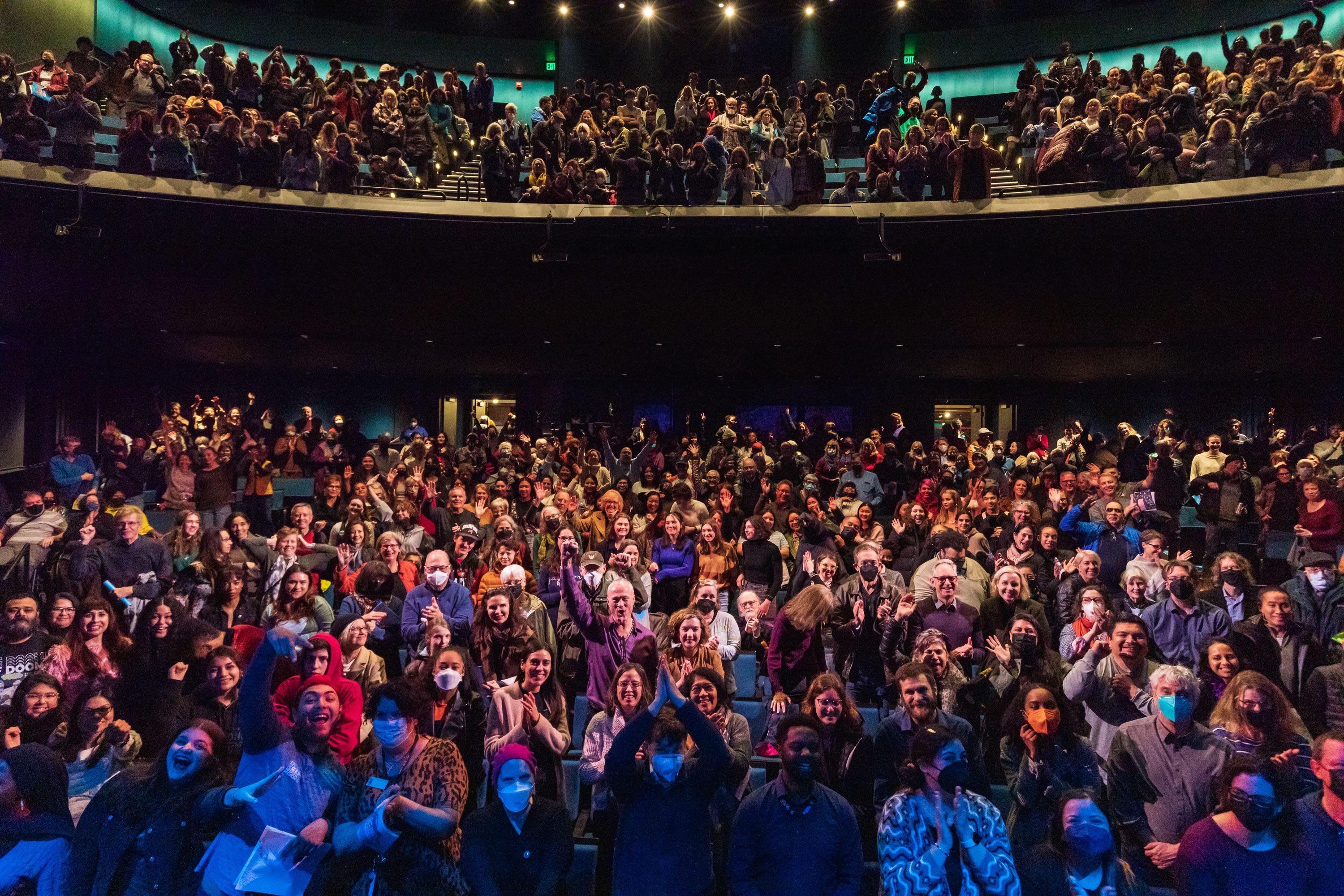 Throughout every show this season, we welcomed youth in our space to experience theater at the heart of public life up close and personal. In total, 8,344 youth were issued for our main season productions. This total includes TeenTix ticket purchasers, 4,083 Student tickets, and 3,527 Student Matinee tickets.
Captured Footage You Might Have Missed
Want to see more? Check out Seattle Rep's YouTube Channel for content all year around!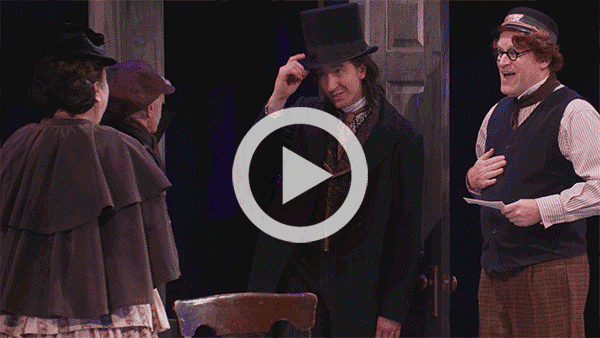 This past holiday season, we went behind the scenes of #BuiltBySeattleRep: Mr. Dickens and His Carol to explore all the work by our fabulous artisans.
We hosted a post-show discussion with a cross-section of powerhouse abortion rights advocates as they deconstructed the themes of What the Constitution Means to Me and the role of storytelling in activism.
"Having a mother who had to endure the silence, sharing her abortion story at the age of 74, that silence is the way in which we keep our society and complacency. We keep people marginalized. And it's so important that we vocalize those stories and those narratives to bind us, to humanize and to make sure that we bring them forth so that we can bring about progressive change." —Panelist Alexis Turla
"Everyone — young, old, from every ethnic background, from every possible strata of society should come see [How I Learned What I Learned]" — Actor Steven Anthony Jones
A few more that can't be missed:
We Hear You!
We wouldn't be able to put art on stage without your ongoing support. Here are a few kind words from audience members from throughout this season.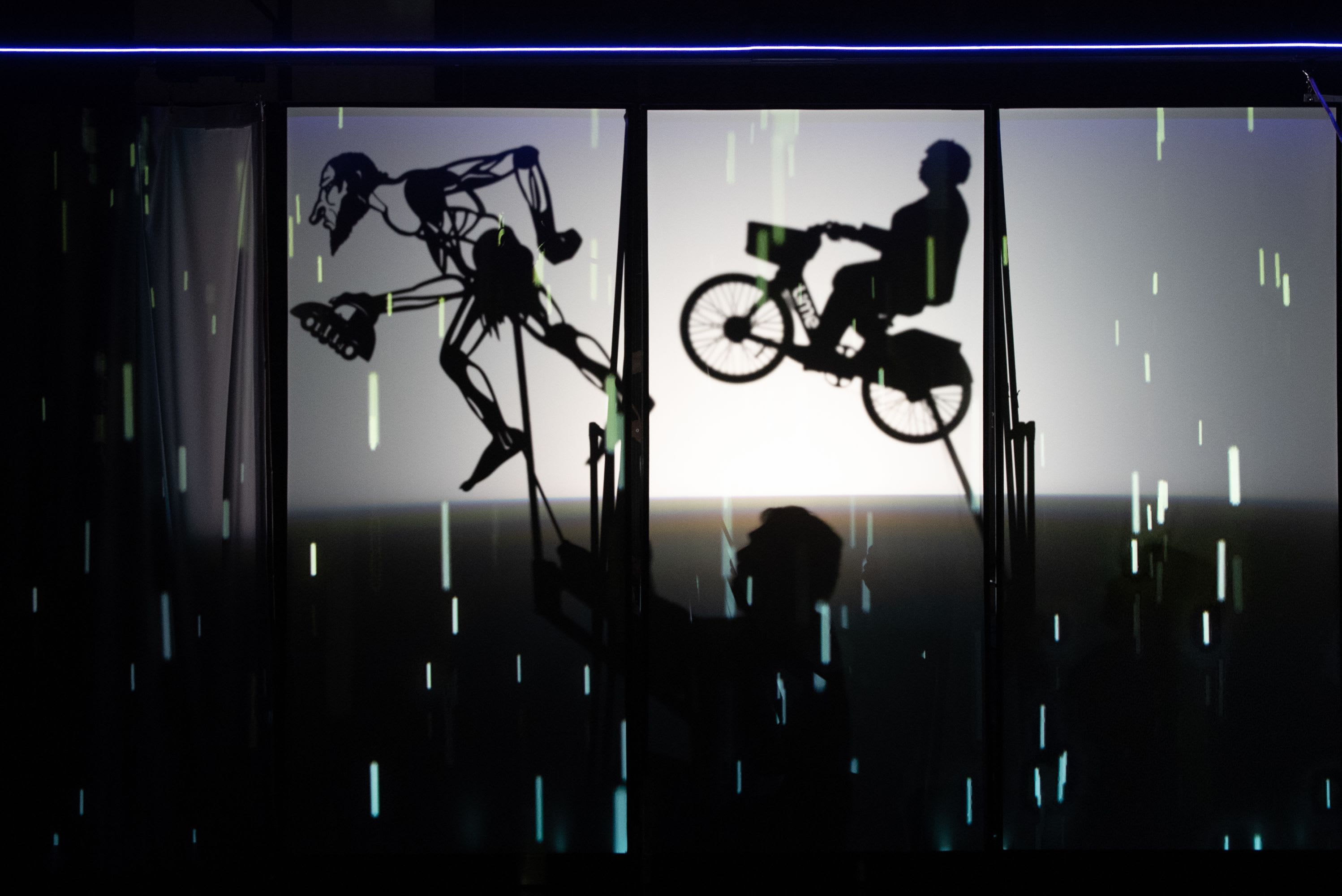 "After waiting so many years to see Lydia and the Troll, it was well worth it! Great play and great performances! The projections and the puppets were fantastic!"
"This was an outstanding performance by Steven Anthony Jones! The humor and the anger were perfectly balanced, and my husband and I were deeply moved. August Wilson eloquently reminds us of lost opportunities of the Black and white citizens of our country because of bigotry and greed."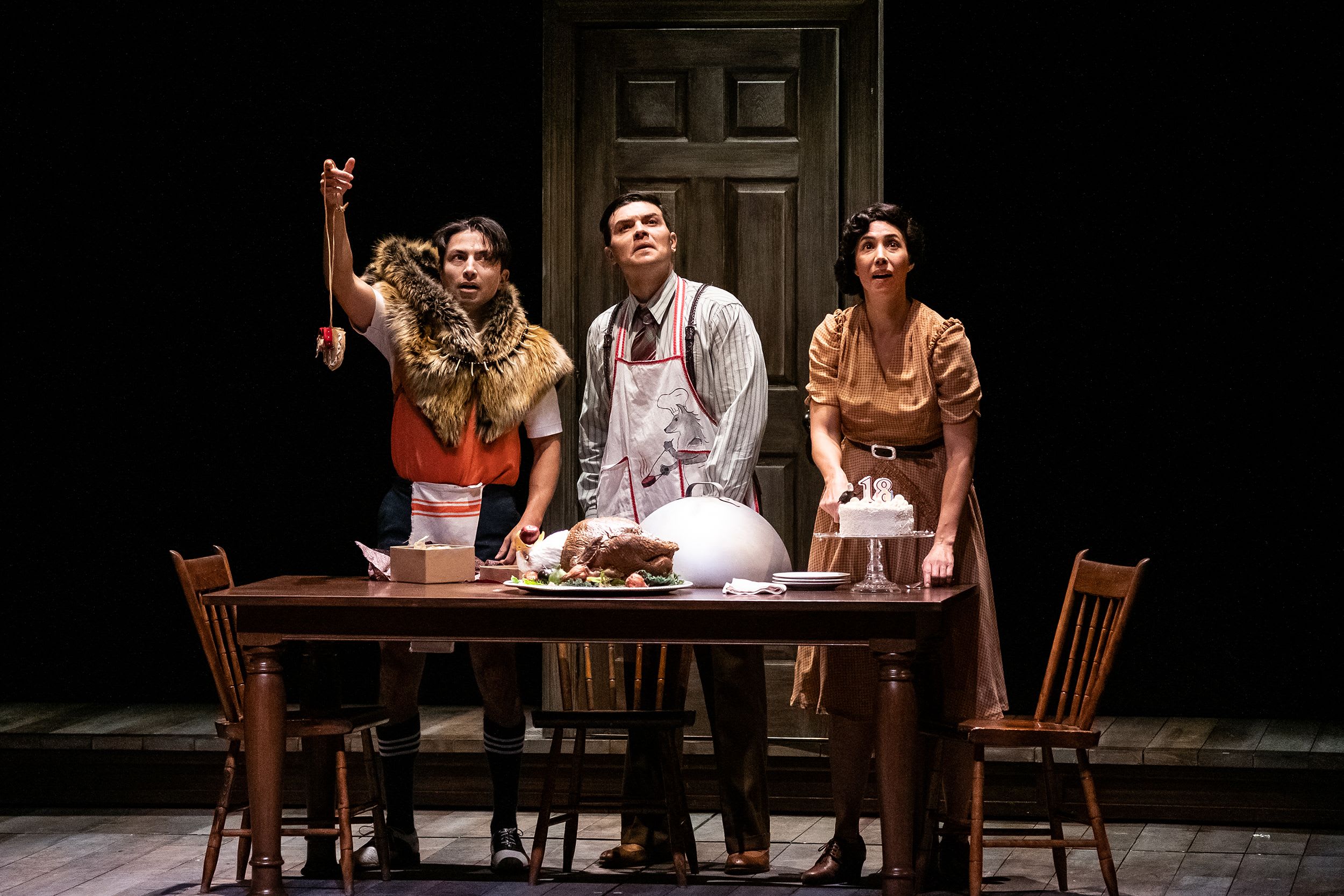 "Between Two Knees was one of the most powerful shows I've seen at Seattle Rep! The family dining table scenes were so touching and amazing. I never knew that something could be so funny and deeply moving at the same time."
Have a Great Summer! (H.A.G.S.!) See you soon for our 2023/24 Season!
sneak peek into 2023/24 season
P.S. Be entered to win Seattle Rep swag and access to our Baird Donor Lounge for the 2023/24 Season by making a gift of any size by Friday, June 30 at 11:59 p.m. Your support can help us reach our fiscal year-end goal and create even more extraordinary art!