Behind the Scenes
A Multimedia Love Letter to Seattle From Lydia and the Troll
Did you know that Lydia and the Troll has been in the making since 2015? We are delighted to finally able to celebrate this world-premiere musical by Justin Huertas and co-created with Ameenah Kaplan on stage! The show features a riveting electronic/pop score and multi-media landscape —go behind the scenes of this love letter to Seattle and its whimsical Pacific Northwest lore.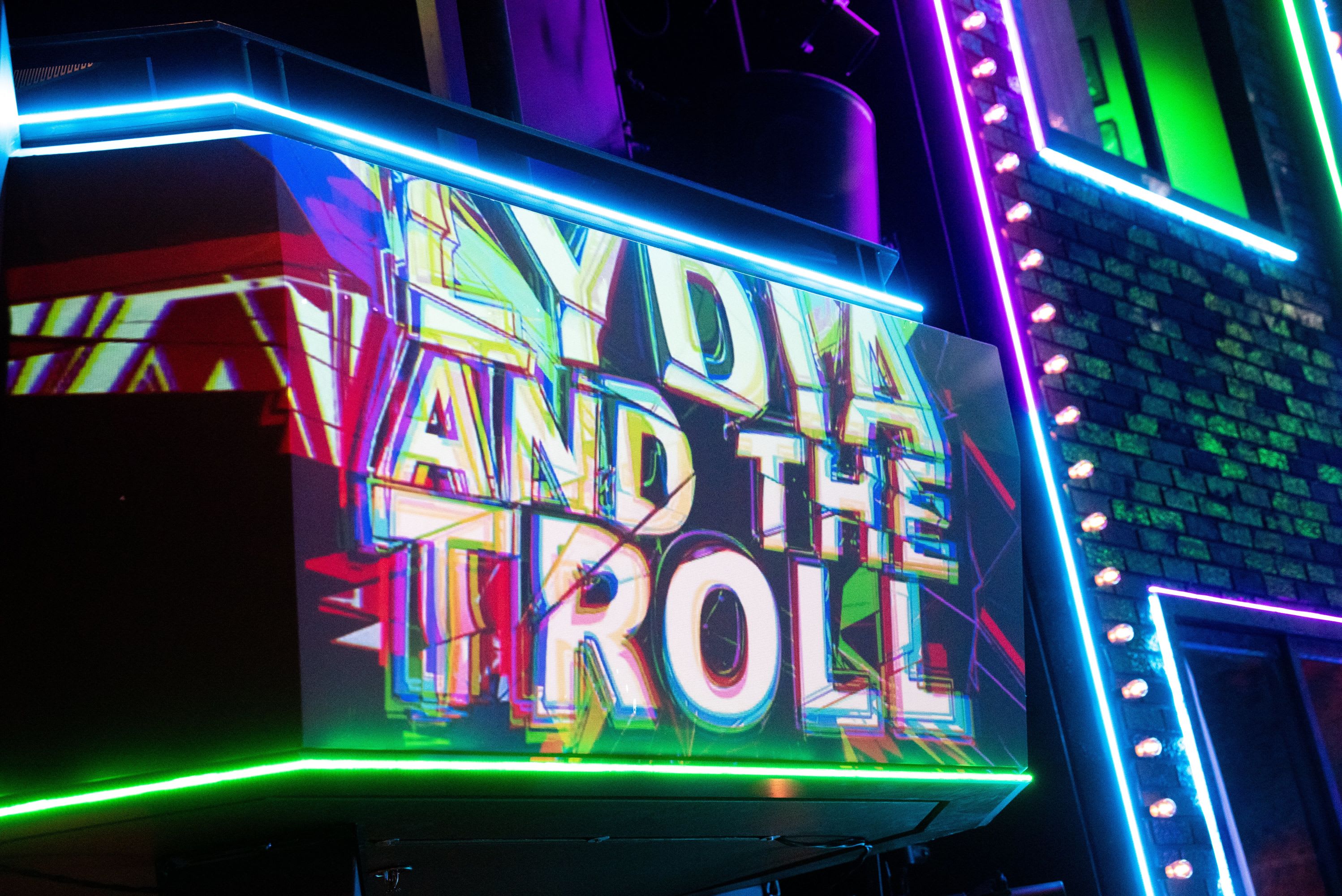 "It's been a long, long road. I'm very grateful. Since our first working workshop in Summer 2018 with the Ameenah Kaplan, this show has gone on this amazing growth journey. Thanks to her, Sarah [Russell], thanks to Steven [Tran] and his amazing vision for this music. I'm so excited to finally share this piece. So, thank you for everything you're doing. I appreciate you." —Justin Huertas, playwright and composer
"I'm feeling gratitude for being in the room with you guys and how Seattle Rep has stepped up with this project. It really has been a long haul for everybody here. We've all been in this major world event that literally stopped our production from happening. Sarah and Justin, you are not only just special to this project, but to the city of Seattle. I'm so excited about the material we have to work with and the team. We really got a killer team to have Lydia be realized in the way that it should be realized. I am super grateful to the team and Seattle Rep." —Ameenah Kaplan, co-creator and director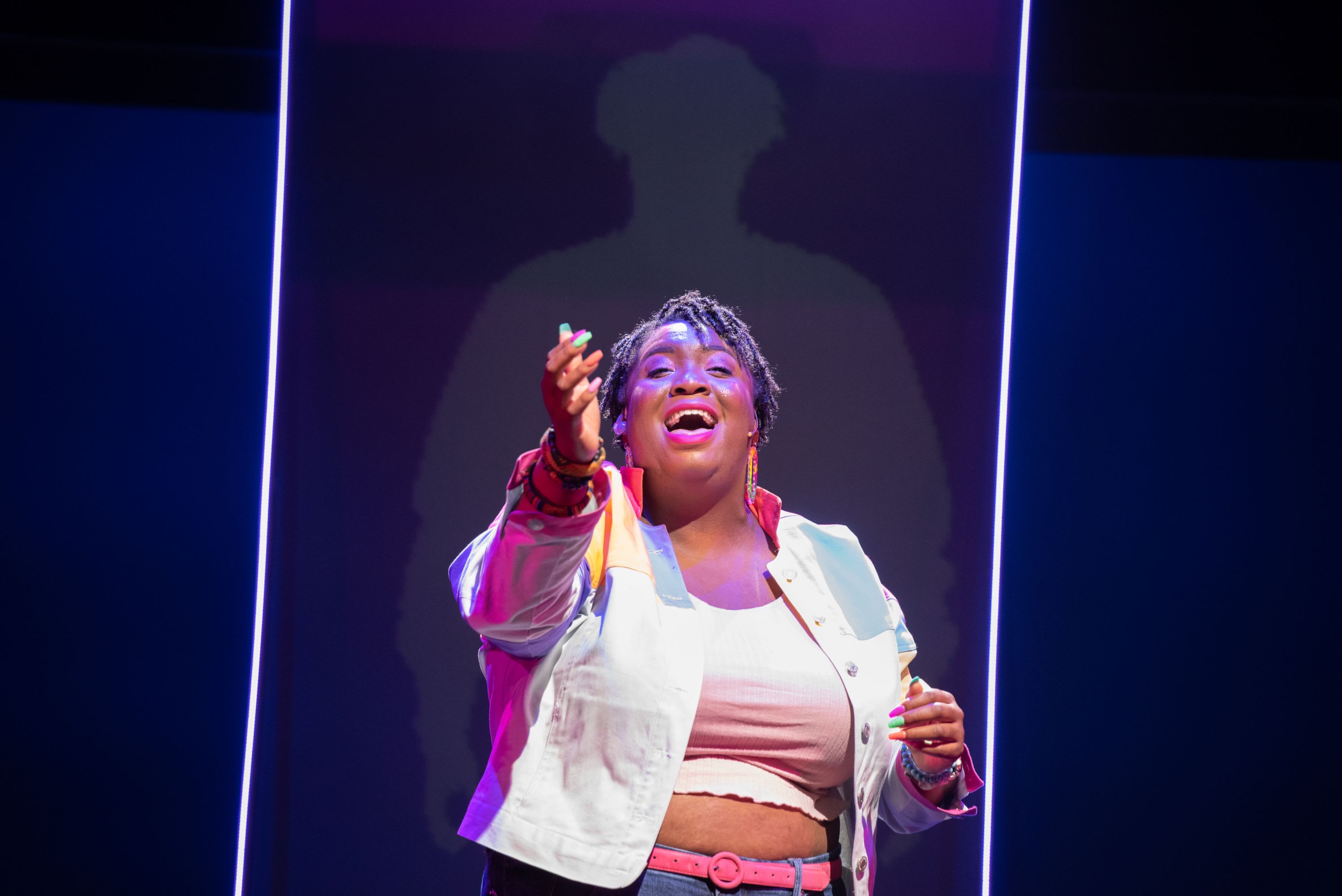 Setting Up the Big Picture
"I like working with spectacle, where film intersects with theater, where live entertainment intersects with film, so that was always going to be an element [of Lydia and the Troll] for me. That's just how I'm thinking as a director. I like movement and music," shares Ameenah.
"Without having a $25 million budget, how do we make things super dope? You lean into a super talented cast, first of all, their talent and storytelling abilities. Number two, you use smoke and mirrors, light, shadow, and puppets. To execute that, I knew I wanted to work with a puppet designer. Somebody who's thinking way outside of the box who maybe wasn't a theater person—that idea is what led me to the masterful Guy Garrison; a total tinkerer, maker, a master design guy who is new to our theater world. I was like, perfect," Ameenah explains.
Guy: "Don't believe the hype."

Ameenah: "Please believe the hype!"

Guy: "I'm now a local guy. I fell in love with Seattle and they always talk about the Seattle freeze but I never experienced that. I started as a 3D animator, and I think the thing that tickles me is that we're using high tech to essentially do a primitive form of animation—shadow puppetry. To start, I begin with a 3D model as a reference.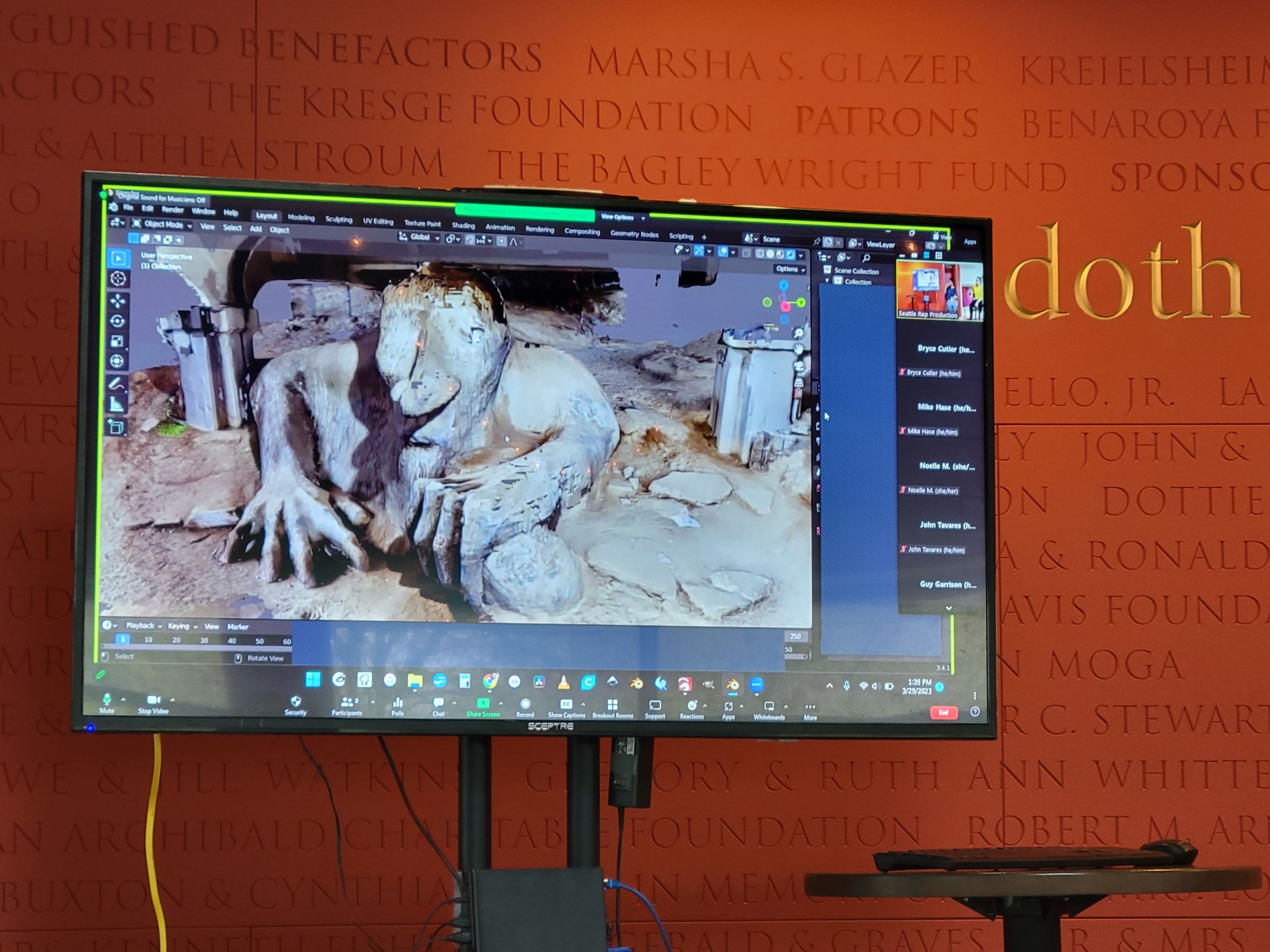 "The original sculpture is supposed to be non-threatening so children can play on it. His face is kind of neutral, closed one eye. The most expressive part is the scale. But in the story [of Lydia and the Troll], this is a malicious and predatory creature. A stealer of your life.
"I work in a 3D environment so I can envision all the interactions between objects and materials involved so I can start playing with how things will move," Guy continues.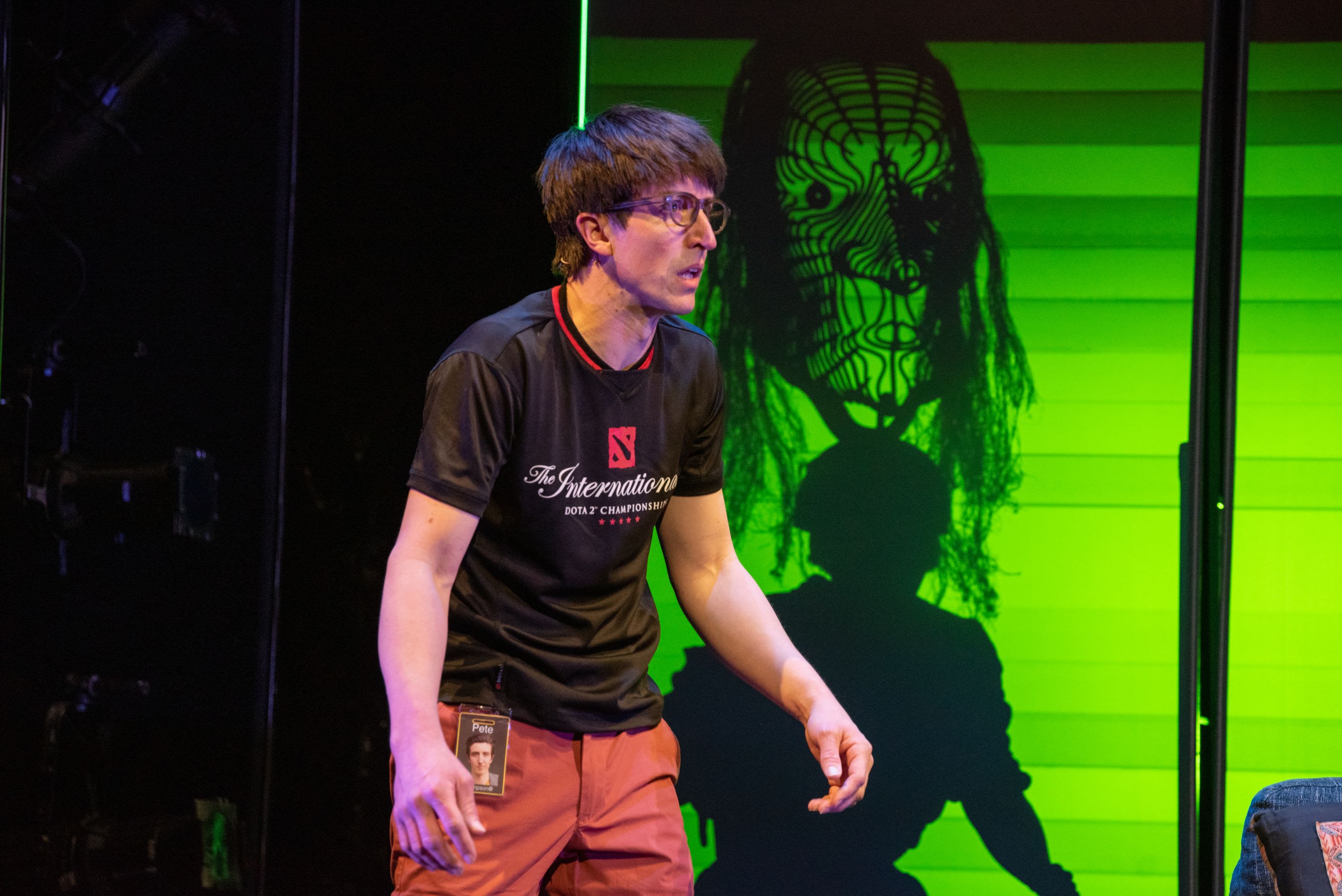 The Troll Head. We're not trolling you… yet.
"We are playing with dimension in the play, whether you are live on stage, a shadow representation of a human being, a shadow puppet, or on a live person with a video background, in the movie, or are you a puppet in the movie. We are working with all those dimensions," said Ameenah.
Electronic, EDM, Rock, and All of the Above

"Now a lot of people think electronic music as fun party music, but I deeply believe that there is a great depth of humanity and depth of emotion in electronic music," music producer and supervisor Steven Tran exclaims.
Working alongside Erin Bednarz, the sound designer, a leading question for them was "how can we make this musical feel like a concert?" With a cutting-edge score, Steven shares, "this is the score that I have always dreamed of hearing in the musical theater context," sounds from drum and bass, future bass, alternative EDM, rap, dub step, dance, and rock pop.
Did you know?
There are two musicians on stage playing live music at every performance

The drummer is playing an all-electronic kit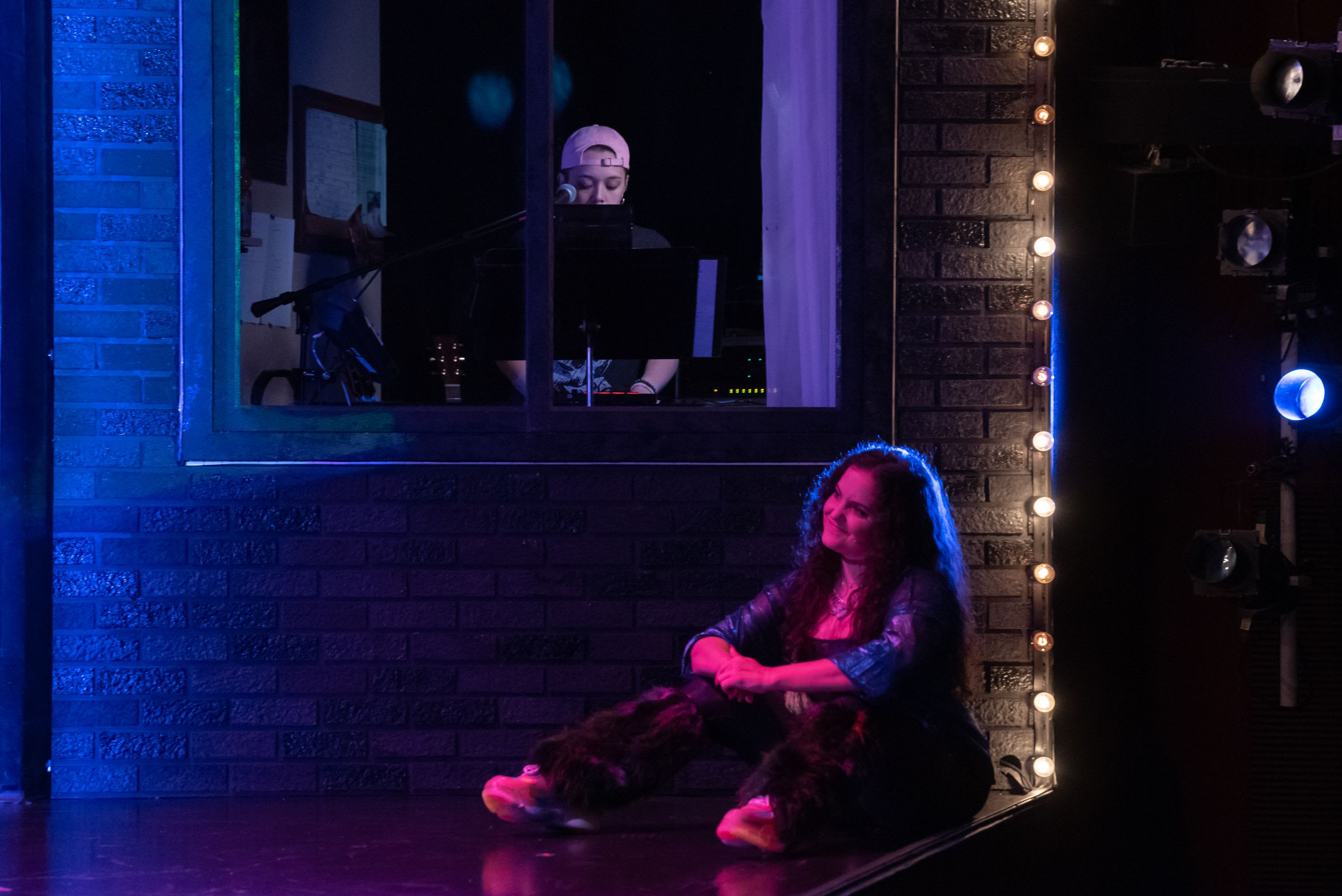 As a student of pop/electronic music, Steven notes, "We are going to have a lot of prerecorded background vocals, disorientation effects, samples, and mangle things to capture what pop music actually sounds like. I know there are a lot of pop musicals in the world, and they do what I consider 'pop musical theater' which is musical theater music influenced by the sounds of pop. But what I am going for is that this is music that you can only ever hear by capturing prerecorded vocals and electronic instruments."
Justin and Steven have worked on many projects together over the past six years. "Maybe with the exception of one show, none of them have been traditional or regular in the music set-up and I would say this is the culmination of it. I'm convinced 100% that there will be sounds and genres explore in this score that have never been heard ever before." —Steven Tran
Experience this multifaceted musical adventure by securing your seats for Lydia and the Troll, on stage through June 11, 2023 at Seattle Rep.