Seattle Public Library
Lydia and the Troll Media List
Librarians at Seattle Public Library created this list of books, films, and music to enhance your experience of Lydia and the Troll, playing at Seattle Rep from May 5 - June 4, 2023.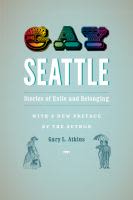 Gay Seattle: Stories of Exile and Belonging
by Atkins, Gary
Book - 2013
Winner of a 2004 Washington State Book Award, this carefully researched and detailed history documents a century of struggle and progress in Seattle's gay community. Revised and updated in 2013.

Puppetry: A World History
by Blumenthal, Eileen
Book - 2005
Puppets have been used in theater for thousands of years. Explore this rich tradition in this lavishly illustrated history of puppetry across the ages and continents, from the shadow puppets of Java to the modern-day Muppets.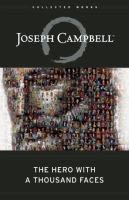 The Hero With A Thousand Faces
by Campbell, Joseph
Book - 2008
Playwright Justin Huertas cites Joseph Campbell's ideas about mythology and the hero's journey as a major source of influence on his work.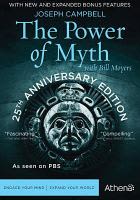 Joseph Campbell: The Power of Myth With Bill Moyers
DVD - 2012
Bill Moyers' interviews with Joseph Campbell introduced his theories on comparative mythology to a wide audience in this six-part PBS series.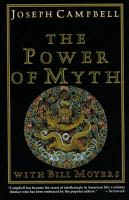 The Power of Myth
by Campbell, Joseph
Book - 1991
Based on the PBS television series with Bill Moyers, this book includes extended interview transcripts and additional discussions omitted from the documentary.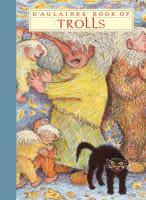 D'Aulaires' Book of Trolls
by D'Aulaire, Ingri
Book - 2006
Learn all about Norwegian trolls in this classic work of folklore for children.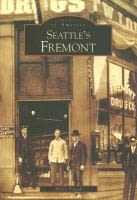 Seattle's Fremont
by Divjak, Helen
Book - 2006
Lydia and the Troll is set in Fremont. Learn the history of this quirky Seattle neighborhood, home of the Fremont Troll, the Lenin statue, and annual naked bicycle rides.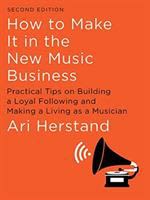 How to Make It in the New Music Business: Practical Tips on Building A Loyal Following and Making A Living as A Musician
by Herstand, Ari
Book - 2020
A struggling singer-songwriter, like our heroine in Lydia and the Troll, can find advice for a successful career with this guide to the music business.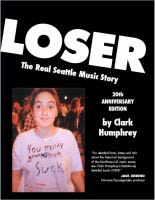 Loser: The Real Seattle Music Story
by Humphrey, Clark
Book - 2016
Seattle has a long history of outsider music, and it's all detailed here in this history of the Northwest punk and grunge scene of the 1990s. This 20th anniversary edition includes an expanded discography and updates on key figures.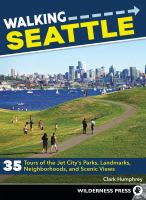 Walking Seattle: 35 Tours of the Jet City's Parks, Landmarks, Neighborhoods, and Scenic Views
by Humphrey, Clark
Book - 2018
Seattle's landmarks and landscape are integral to the setting of Lydia and the Troll. Explore them yourself with this walking guide to Seattle's neighborhoods.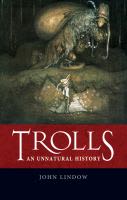 Trolls
by Lindow, John
Book - 2014
What exactly is a troll? Lindow traces the evolution of the troll in popular imagination from its Viking Age origins to myth, folklore, fairy tale and literature, fantasy, film, down to the internet troll of today.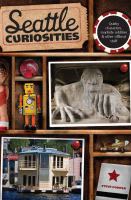 Seattle Curiosities
by Pomper, Steve
Book - 2009
The Fremont Troll is just one of many beloved local attractions described in this guidebook to Seattle's weirdest places.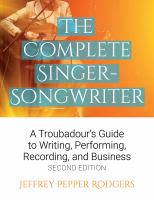 The Complete Singer-Songwriter
by Rodgers, Jeffrey Pepper
Book - 2016
Lydia might find even more valuable advice for making it in the music business in this guide written specifically for the singer-songwriter.

Dressing the Naked Hand
by White, Amy
Book - 2015
Inspired by the puppets Seattle Rep used to bring the Fremont Troll to life? Learn how to make your own puppets and perform with them in this accessible and thorough guide to puppetry.
Lydia and the Troll runs at Seattle Rep from May 5 - June 4, 2023.