Celebrating 60 Years
Seattle Rep and Classic Works
This week we will be celebrating Seattle Rep's 60th birthday with a series of posts reflecting on important aspects of our artistic and civic impact over the past six decades. We're kicking things off with a look back at our rich history of producing classic texts!
Today marks 60 years since Seattle Rep opened our very first production, Shakespeare's King Lear, on November 13, 1963. Directed by the Theater's inaugural Artistic Director, Stuart Vaughn, that production signaled the fledgling company's commitment to producing classic works—plays dating to the 16th to 19th centuries that had already become an established part of the Western canon—at a level that rivalled New York or London.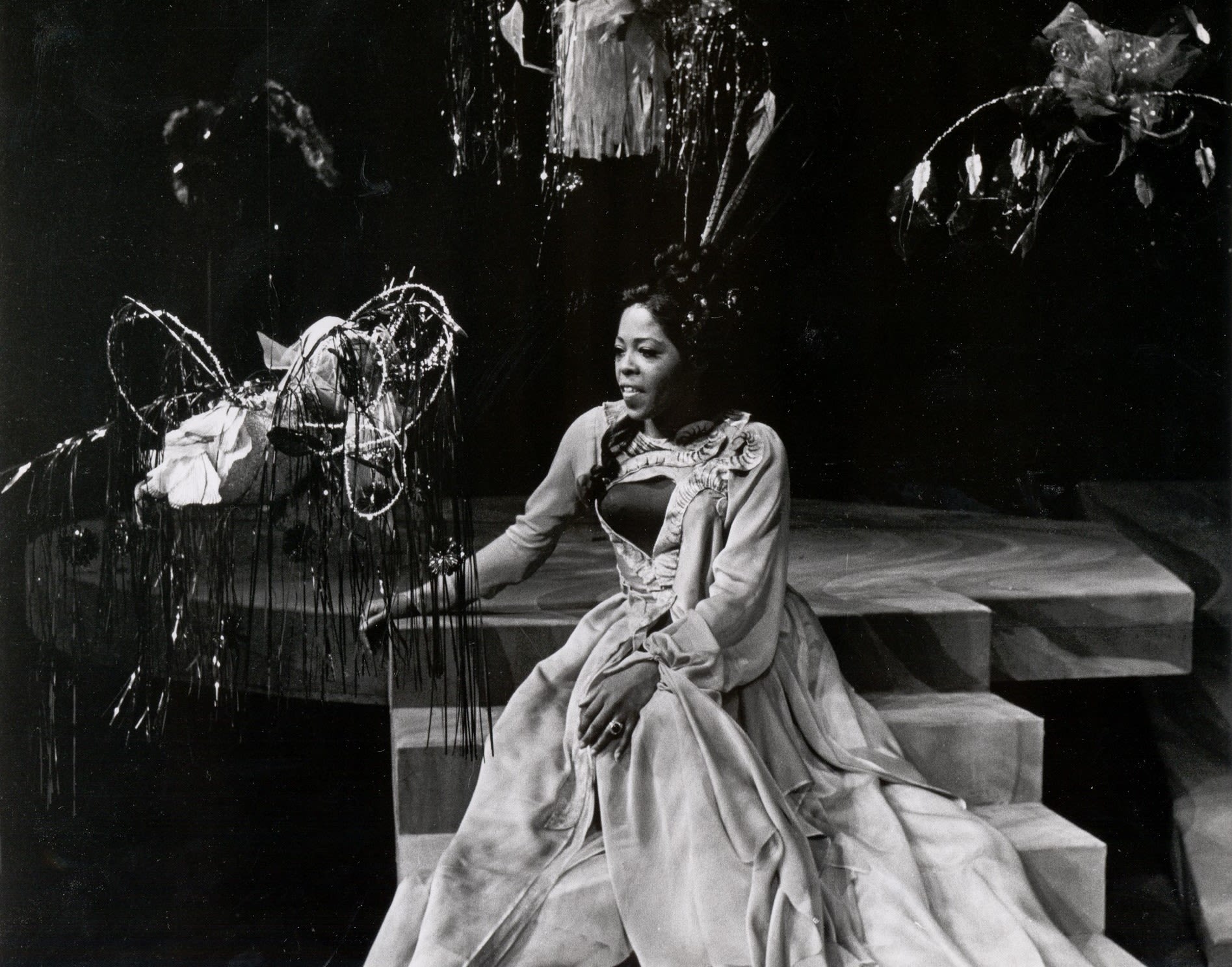 Beverly Anderson in Shakespeare's A Midsummer Night's Dream (1968).

Over the course of our first decade, Seattle Rep produced seven different Shakespeare titles, establishing a pattern and frequency that would persist over the next two to three decades. Thanks to the Theater's early enthusiasm for the Bard, he remains the playwright most often produced on our stages, even to this day.
In the seasons without Shakespeare on stage, audiences were instead treated to works by his contemporary Ben Jonson, as well as George Bernard Shaw, Oscar Wilde, Anton Chekhov, Henrik Ibsen, August Strindberg, and Bertold Brecht. There were also frequent productions by French dramatists like Molière and his successors Pierre de Marivaux, Georges Feydeau, Edmond Rostand, Jean Anouilh, and Jean Giradoux, along with Italian playwrights Carlo Goldoni, Carlo Gozzi, and Luigi Pirandello. Until well into the 2000s, it was a rare season that did not include at least one play that predated the 20th century.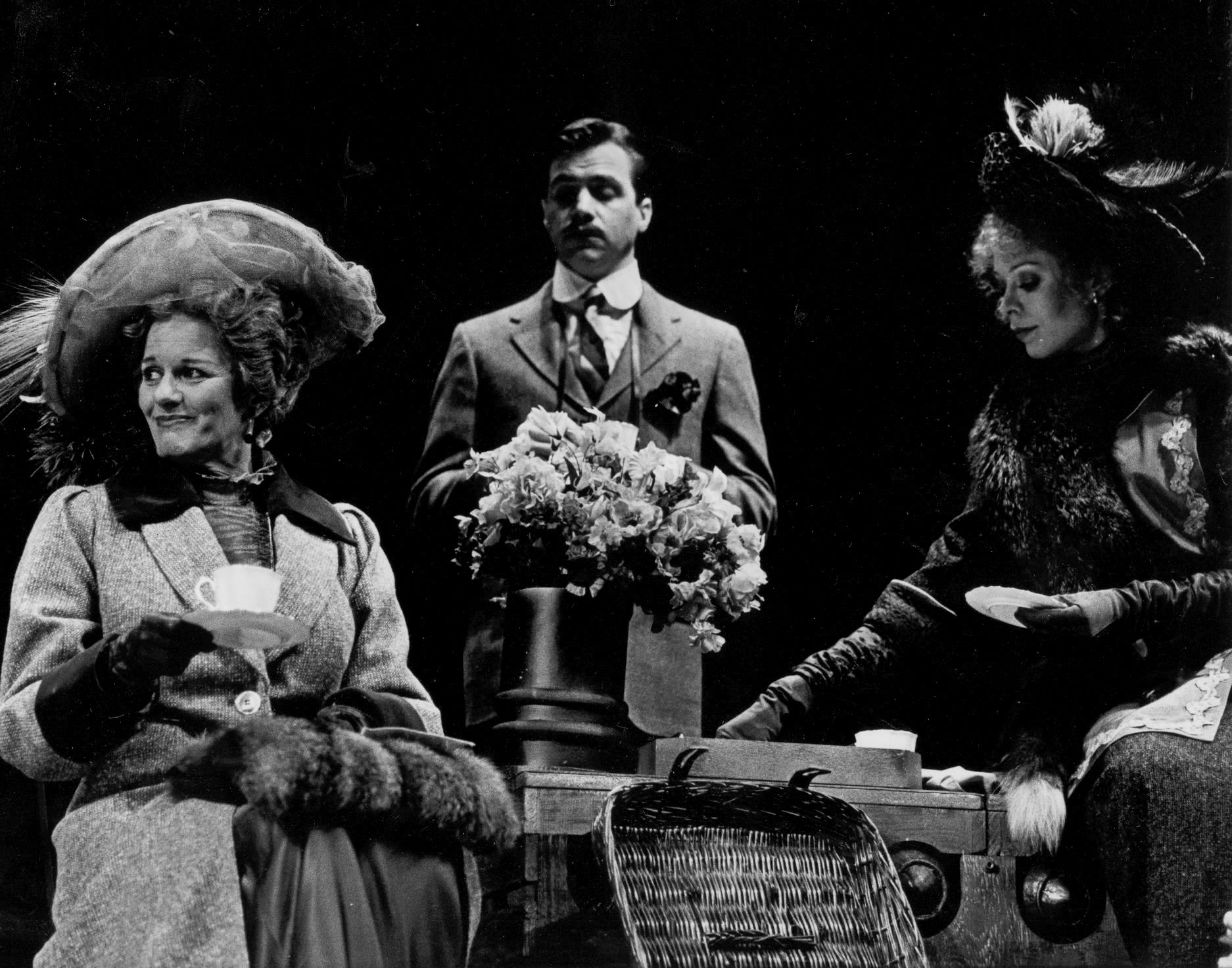 The cast of George Bernard Shaw's Major Barbara (1982).
At the same time, though, prescriptive attitudes toward "classics" and the canon had begun to shift. Artists and audiences alike were clamoring for a greater diversity of voices and perspectives on stage. Beginning in the 1980s, Seattle Rep's leadership initiated lasting artistic relationships with extraordinary Black playwrights whose work would redefine the canon of American theater. August Wilson's first play on our stages was Fences in 1986, and the playwright and his work would become a frequent presence here over the next twenty years as Seattle Rep worked through his ten-play American Century Cycle, finally completed in 2007 with Gem of the Ocean. We have since produced four of the ten plays for a second time, as well as two productions of Wilson's one-man show, How I Learned What I Learned (2003 and 2023).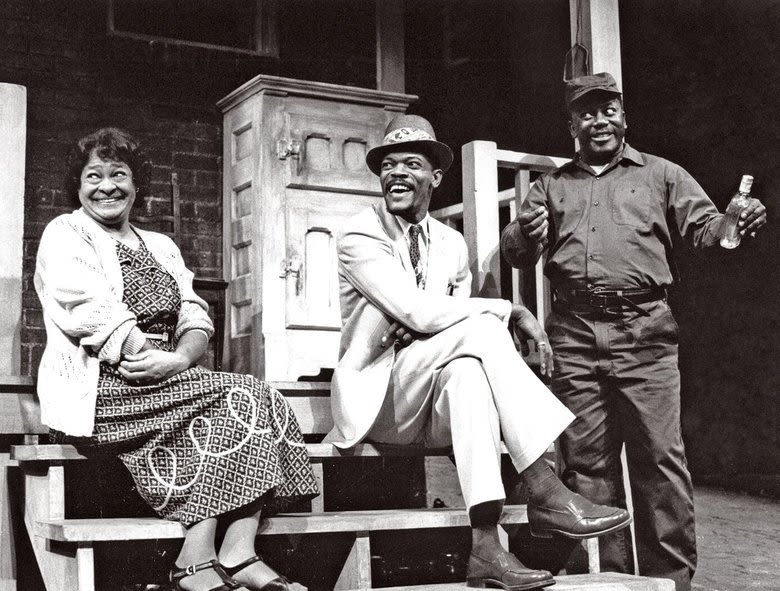 Frances Foster, Samuel L. Jackson, and Robert Colston in Fences (1986). Photo by Chris Bennion.
Cheryl L. West is another incredible writer who has embraced Seattle Rep as one of her artistic homes and become a beloved fixture on our stages. From her first play here, Holiday Heart (1994) to her most recent production, Fannie: The Music and Life of Fannie Lou Hamer in 2022, plus five other shows and two workshops in between, West has become the most-produced living playwright in our Theater's history.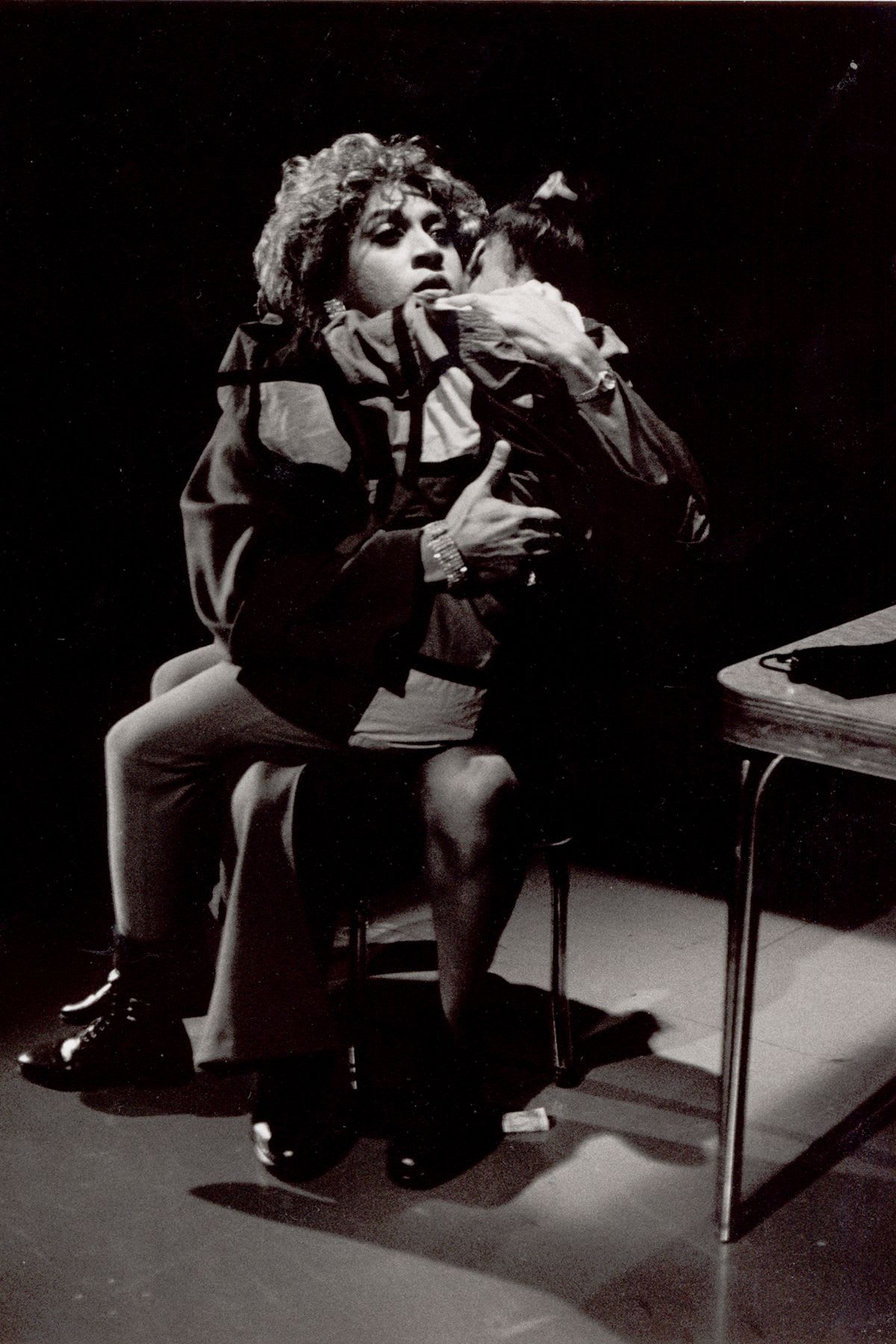 Cheryl L. West's Holiday Heart (1994).
West's early days with Seattle Rep also coincided with an era of increasing visibility for and investment in women playwrights on our stages. In our first two decades, only five of the 117 plays we produced were written solely by a woman, and it wasn't until 1993/94 that we programmed more than one woman-penned play in a single season. Throughout the 1990s into the 2000s, Seattle Rep developed and produced multiple plays by Charlayne Woodard and Wendy Wasserstein, as well as West and other well-known women writers, that have quickly become regarded as modern classics.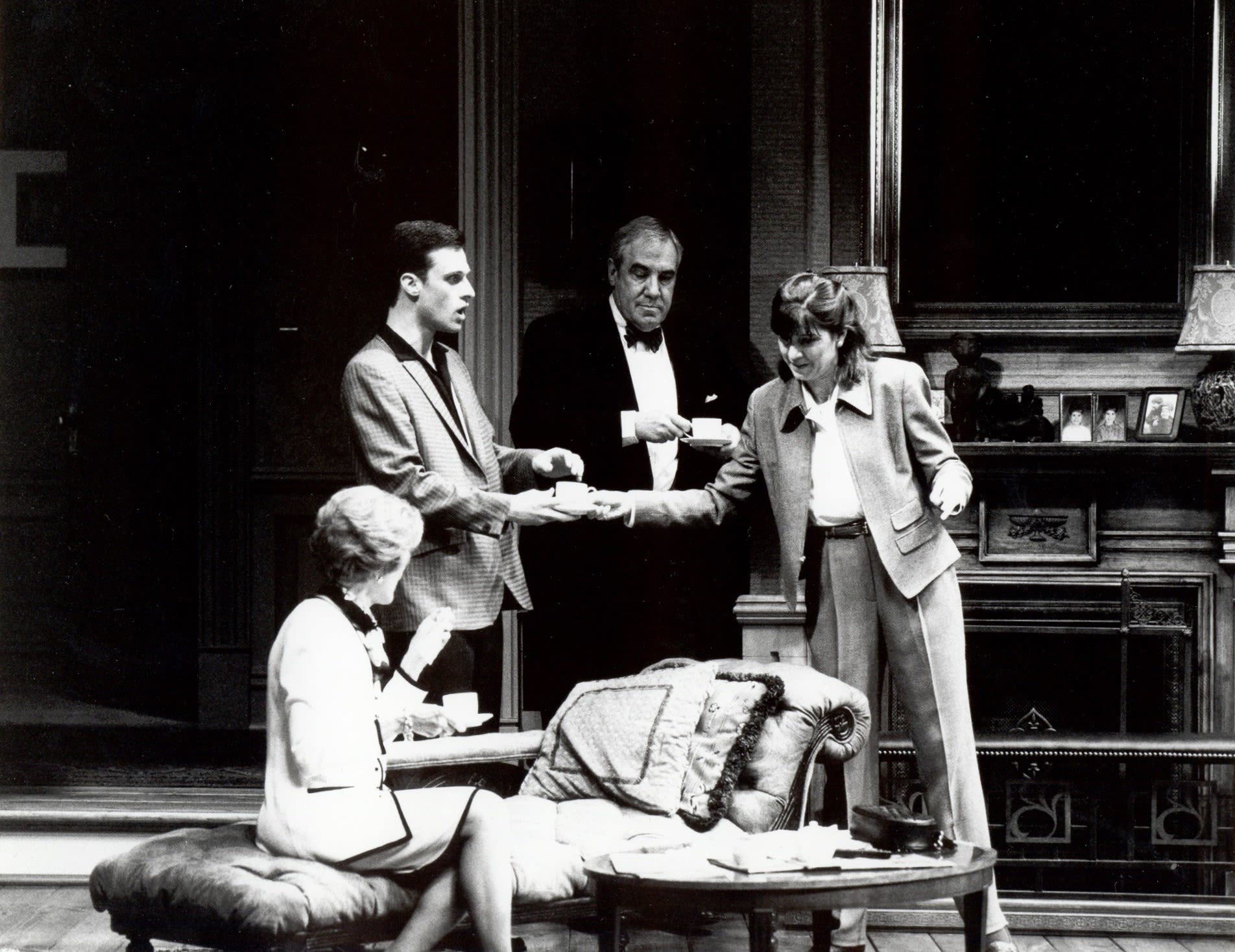 The cast of Wendy Wasserstein's An American Daughter (1997).
Even as Seattle Rep—and American theater in general—worked toward a more expansive view of the canon, by the beginning of the 21st century, time had brought another important shift in perspective about what constitutes a "classic." After more than 40 years of seeing productions by writers like Arthur Miller, Eugene O'Neill, Lorraine Hansberry, and Tennessee Williams, theatergoers had started to view familiar 20th-century works—plays that were at the cutting edge when we first produced them—as classics from an earlier era.
Today Seattle Rep produces classics that may be a few decades or a few centuries old. Regardless of when our shows were written, we strive to produce a balanced season of plays that reflect and elevate the diverse cultures, perspectives, and life experiences of our region, and center timeless themes and issues that continue to be relevant to our world today. Tune in tomorrow to read more about how we are developing and producing future classics through our New Play Program!