Behind the Scenes
A Sneak Peek into Mr. Dickens and His Carol Scenic Design
The scene shop is astir and abuzz with excitement as Seattle Rep's incredible artisans weld, paint, and carve Scenic Designer Scott Bradley's designs for Mr. Dickens and His Carol.
Our talented artisans have put in many hours of work creating a magical experience for the artists, company, and YOU. Kick off the most festive time of the year by taking a sneak peek into Mr. Dickens and His Carol Scenic Design.
1)

The magic begins

with

floor plan

s

, sketches, and renderings.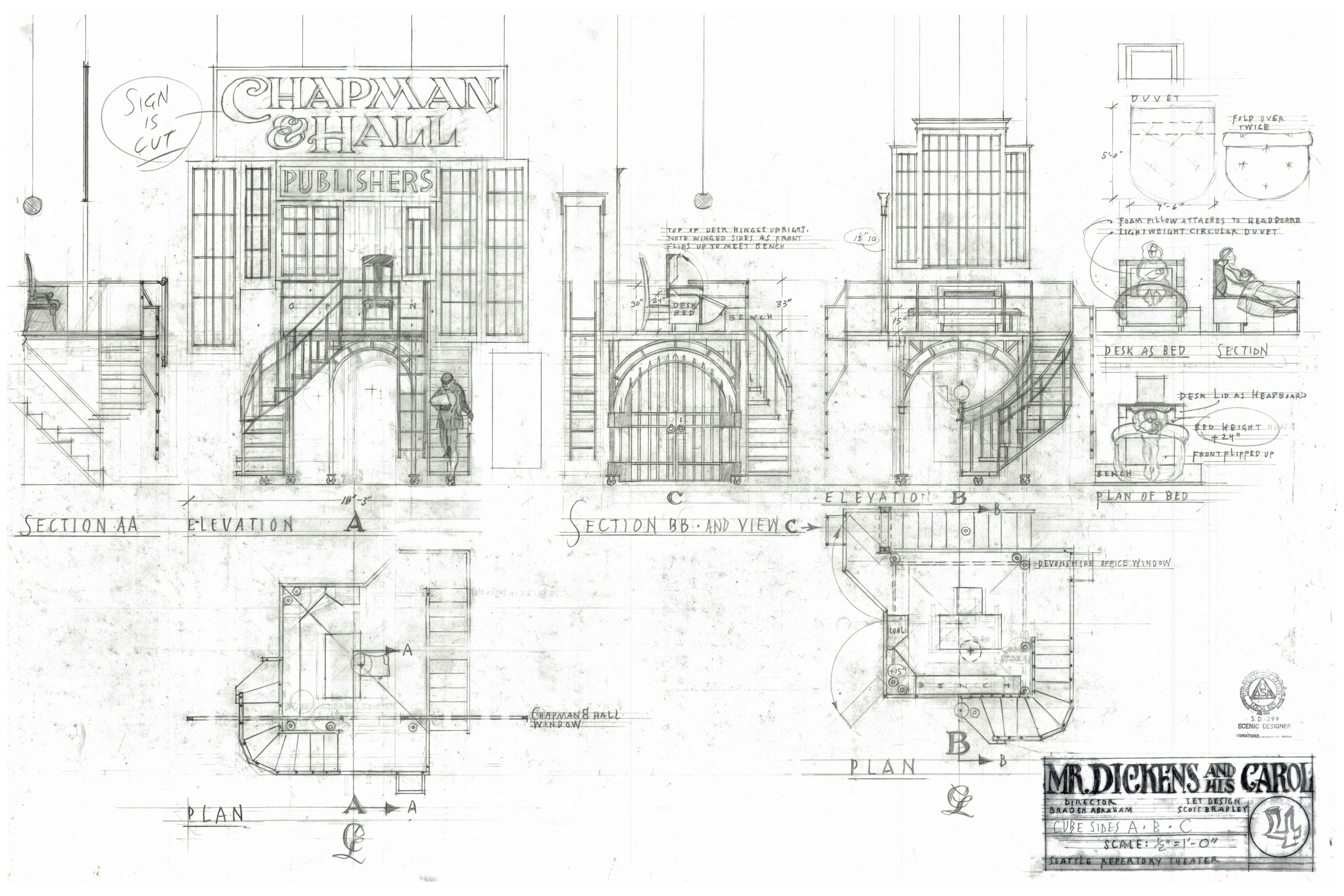 Scott's personal favorite
Did you know there is going to be a turntable? A turntable is a rotating stage! This element helps to fill the show with "moments of transformation and revelation," director Braden Abraham shared during an internal design presentation for Mr. Dickens and His Carol.
2)

Every detail matters. In this case, c

andles are very important

.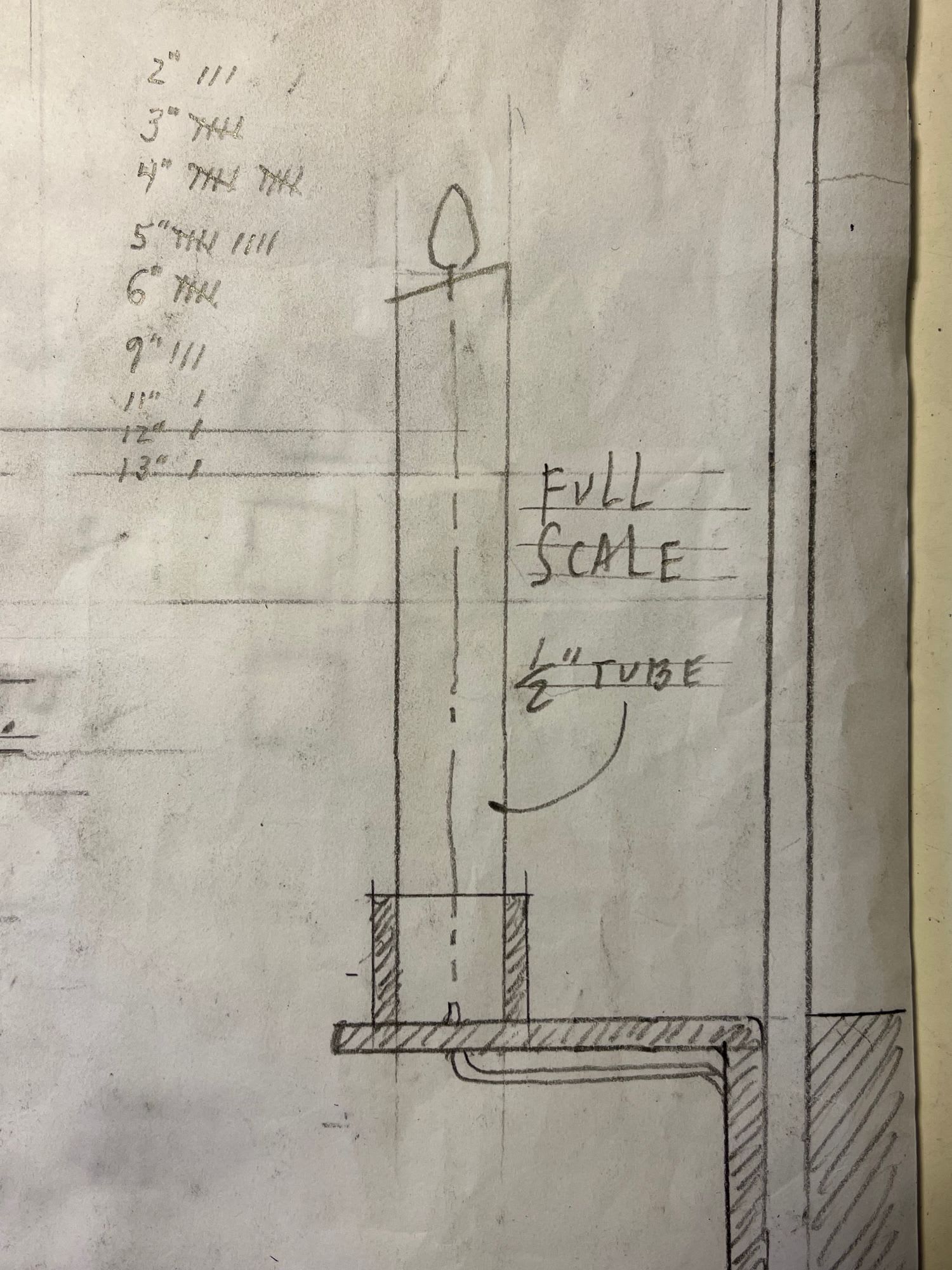 "These are views of the plexi windows with candles mounted to the offstage side of the windows. I imagined LEDs on different lengths of 'candles' mounted to brackets and screwed to the frame at the bottom of the windows. Inside the building light box it would be great to see just a pinpoint of candlelight in the windows." – Scott Bradley, Scenic Designer
3) Up next, paint renderings! What colors work well together? What is the aesthetic of the show?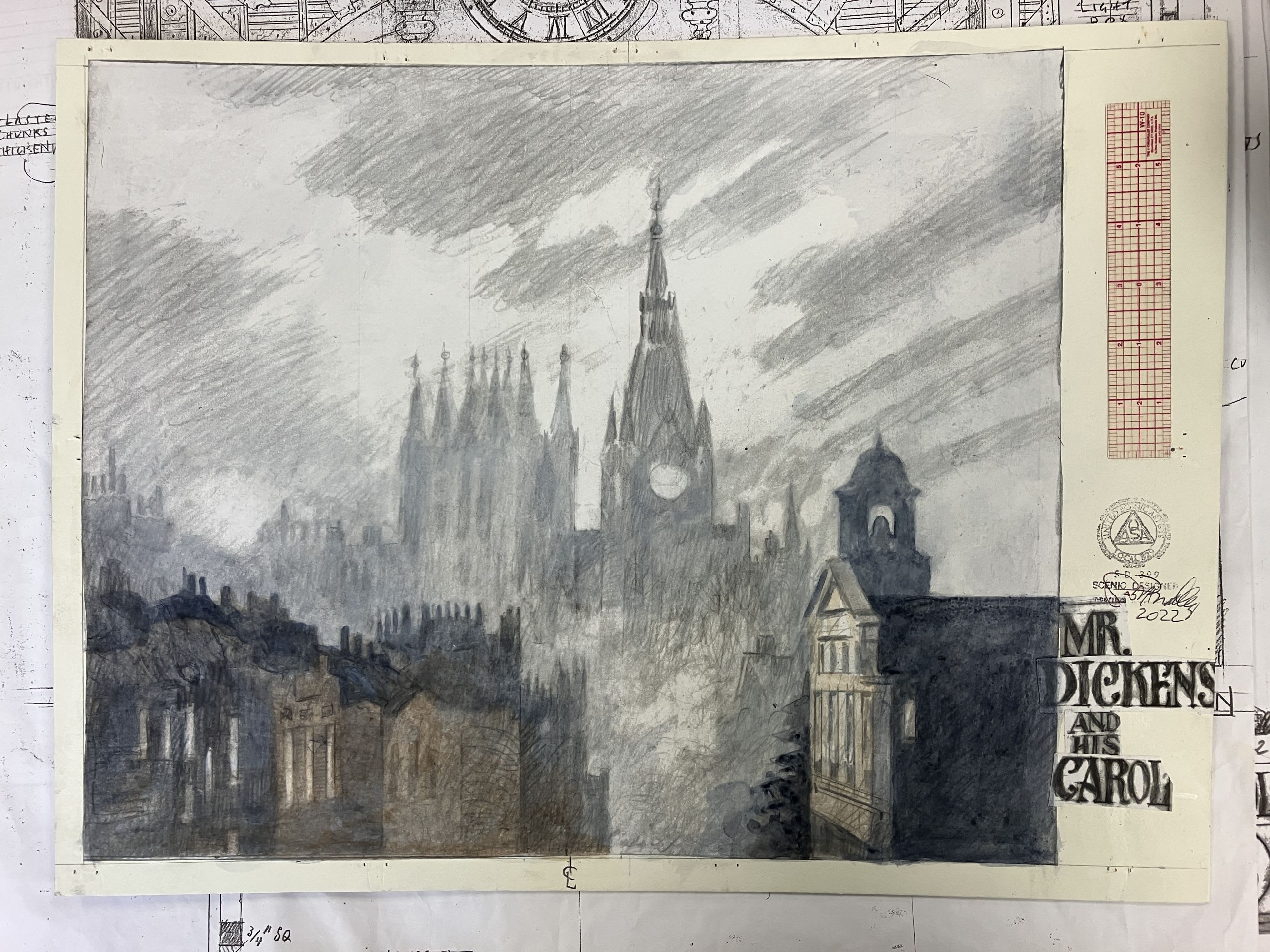 Something magical is "the mix of tradition and modernism" carried throughout the entire show. Can you guess what's old and new?
4) After finalizing measurements, it's time to start building! Seattle Rep's scenic artisans are some of the best in the biz.
5)

Can't forget!

Add props to make the set come to life

.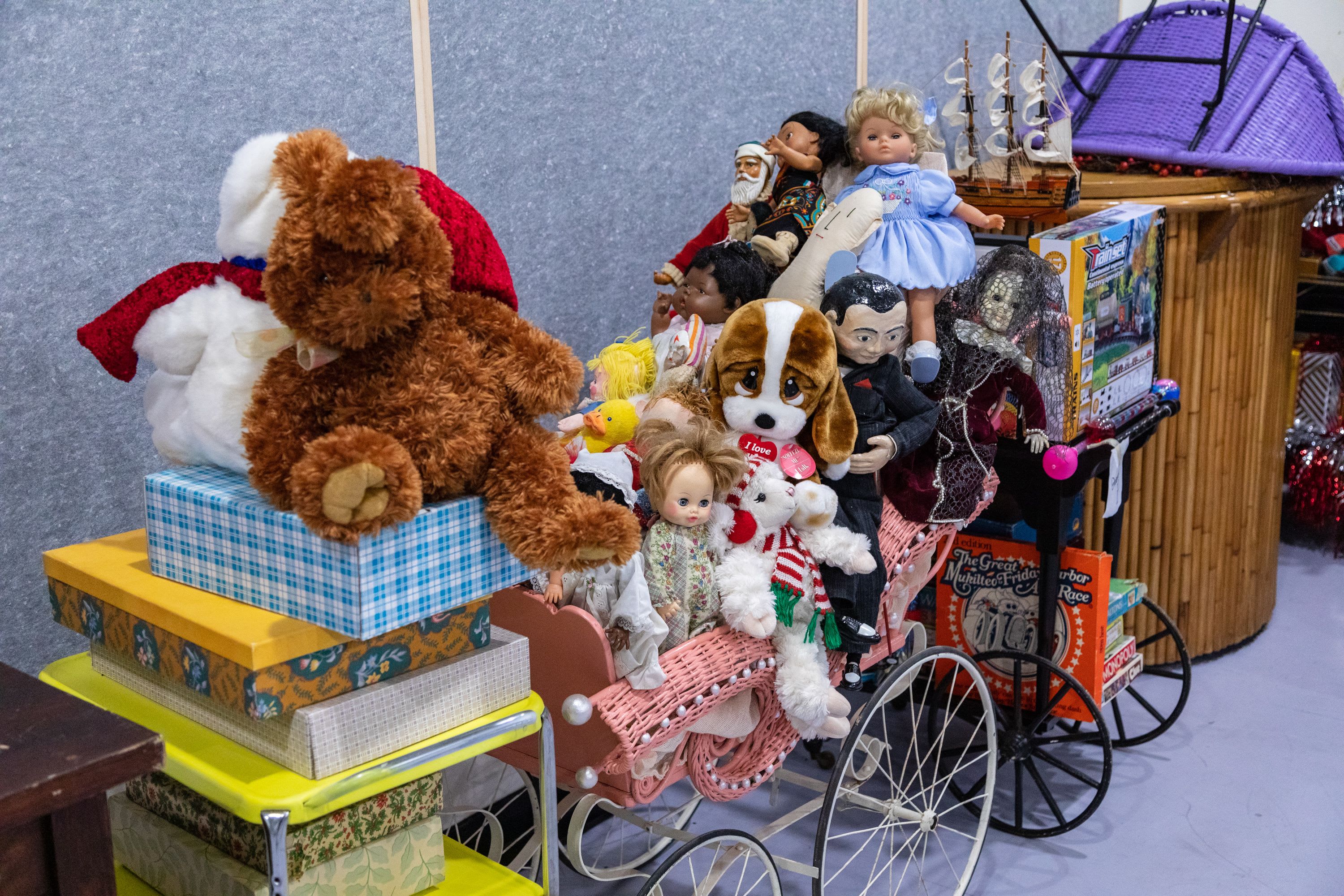 We can't wait for you to see the finished product. Secure your spot for the holiday season at the world premiere of Mr. Dickens and His Carol, running Nov. 25 – Dec. 23, 2022, at Seattle Rep.
Get to know the Scenic Designer
Scott Bradley has designed for Seattle Rep and credits it as one of his favorite theaters, where he has been challenged with such new plays as A Great Wilderness, Photograph 51, and Clybourne Park, all directed by Braden Abraham. Recently he designed Pride and Prejudice, the inaugural production by the new Artistic Director of St. Louis Rep, Hana Sharif, and His Eye is On the Sparrow for Portland Center Stage. In New York he earned a Tony nomination and the Drama Desk Award for Best Set Design for Seven Guitars, a Drama Desk Award for Joe Turner's Come and Gone, and a Lucille Lortel Award nomination for Sarah Ruhl's Eurydice.