SEATTLE PUBLIC LIBRARY
Plays in Process: A Ritchie Valens Musical Reading List
Librarians at Seattle Public Library curated a list of media to accompany our virtual event, A Ritchie Valens Musical, a part of our Plays in Process series. Get ready for the presentation with these related books, music, and films.
Though all Seattle Public Library locations are currently closed, learn about SPL's curbside pickup service.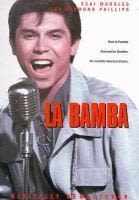 La Bamba
DVD - 1998
Starring Lou Diamond Phillips as Ritchie Valens, this 1987 biopic recounts the story of Valens' short but eventful life and career, and introduced East L.A. Chicano rock band Los Lobos to a national audience.

La Bamba (Original Motion Picture Soundtrack)
Web Resource
Los Lobos were chosen by Ritchie Valens' family to perform his songs in the film La Bamba, and this soundtrack includes several of their covers of Valens' songs, including "La Bamba," which became a #1 Billboard hit in 1987.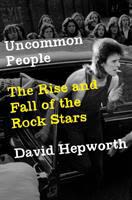 Uncommon People: The Rise and Fall of the Rock Stars
by Hepworth, David
Book - 2017
In his incisive exploration of the cult of the rock star, British music journalist Hepworth devotes a chapter to the crash that killed Buddy Holly and Ritchie Valens and its place in rock music mythology.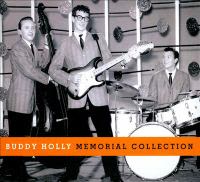 Memorial Collection
by Holly, Buddy
Music CD - 2008
1950s rock pioneer Buddy Holly was killed in the same plane crash as Valens. This 3-CD set, released on the 50th anniversary of his death, contains every master take, as well as some rarities, recorded during Holly's short but influential career.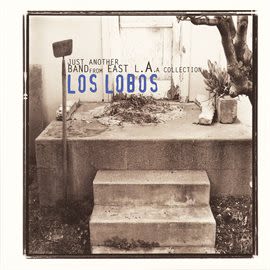 Just Another Band From East L.A. by Los Lobos
Web Resource
Explore more of Los Lobos' discography with this compilation that collects songs, live recordings, and other previously unreleased tracks from the first 15 years of their career (1978-1993).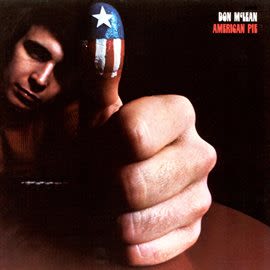 American Pie by Don McLean
Web Resource
Singer-songwriter McLean coined the phrase "The Day the Music Died" to describe the crash that killed Valens, Holly, and The Big Bopper in his monster 1971 hit "American Pie."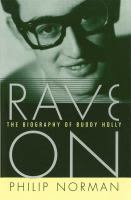 Rave on: The Biography of Buddy Holly
by Norman, Philip
Book - 1996
Learn more about the life and career of rock innovator Buddy Holly in this well-researched biography that also provides an informative history of the early days of rock n' roll.

The Universal Tone: Bringing My Story to Light
by Santana, Carlos
Book - 2014
Ritchie Valens was an important early influence on noted Chicano rock musician Carlos Santana, who writes about his life and career with candor and insight in this absorbing memoir.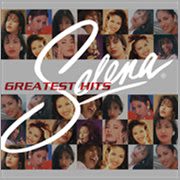 Greatest Hits by Selena
Downloadable Music - 2015
Like Valens, Selena Quintanilla-Pérez was a Mexican American pop star who died tragically young, and who left behind an enduring musical legacy. Explore some of her most popular songs in this streaming collection.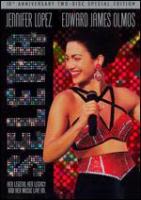 Selena
DVD - 2007
Also like Valens, Selena became the subject of a popular biopic after her death. This 1997 film starred Jennifer Lopez in the title role and Edward James Olmos as Selena's father Abraham Quintanilla Jr.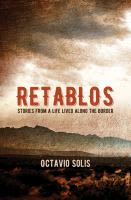 Retablos: Stories From A Life Lived Along the Border
by Solis, Octavio
Book - 2018
Playwright Octavio Solis, book writer for A Ritchie Valens Musical, recalls his childhood growing up Latinx in the border town of El Paso, TX in this compelling and richly detailed memoir.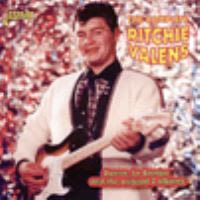 The Complete Ritchie Valens
by Valens, Ritchie
Music CD - 2010
This CD collects all of the studio recordings Valens made before his untimely death at age 17, including "Donna," "Come On, Let's Go," and of course, "La Bamba."