Seattle Public Library
Selling Kabul Reading & Media List
Librarians at Seattle Public Library curated this list of books and films to enhance your experience of Selling Kabul.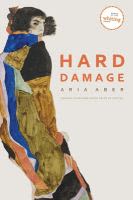 Hard Damage
by Aber, Aria
Book - 2019
Raised in Germany, poet Aria Aber is the child of Afghan refugees. In this prize-winning debut collection, she "explores the historical and personal implications of Afghan American relations. . . for her family and the world at large."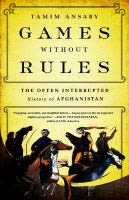 Games Without Rules: The Often Interrupted History of Afghanistan
by Ansary, Mir Tamim
Book - 2012
"Ansary, an Afghan-born US citizen . . offers an illuminating history of the country, providing not only a chronology but a deep cultural analysis that allows outsiders a comprehensive picture of Afghan mores and practices." —Publisher's Weekly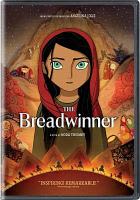 The Breadwinner
DVD - 2018
Directed by Nora Twomey, and produced by Angelina Jolie, this animated film is based on the children's book by Deborah Ellis about a young girl, Parvana, who disguises herself as a boy to try to help her family in Afghanistan under Taliban rule.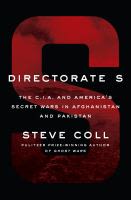 Directorate S: The C.I.A. and America's Secret Wars in Afghanistan and Pakistan
by Coll, Steve
Book - 2018
Pulitzer-Prize winning author Steve Coll's vital history of the U.S. war in Afghanistan focuses on Directorate S, a department of Pakistan's Inter-Service Intelligence and its relationship with the C.I.A.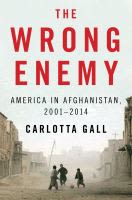 The Wrong Enemy: America in Afghanistan, 2001-2014
by Gall, Carlotta
Book - 2014
New York Times journalist and Pulitzer Prize-winner (for her coverage of Afghanistan and Pakistan) Carlotta Gall presents evidence that shows Pakistan helped both the Taliban and Osama bin Laden in the years after 9/11.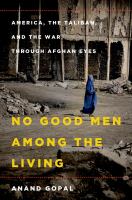 No Good Men Among the Living: America, the Taliban, and the War Through Afghan Eyes
by Gopal, Anand
Book - 2014
"A haunting ethnography of Afghanistan after the American invasion, journalist Gopal's nonfiction debut tells the stories of three individuals to create a picture of the situation in Afghanistan." —Publishers Weekly
A House Without Windows
by Hashimi, Nadia
Book - 2016
"In her third novel, following When the Moon Is Low and The Pearl That Broke Its Shell, best-selling author Hashimi delivers another moving portrayal of life in contemporary Afghanistan." —Library Journal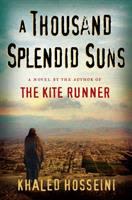 A Thousand Splendid Suns
by Hosseini, Khaled
Book - 2007
This New York Times bestseller by the author of The Kite Runner weaves 30+ years of Afghan history into a "startling story of domestic adversaries who discover that survival in a horrific world is nearly impossible without compassion, love and solidarity.. Hosseini's prose...can stun a reader with its powerful, haunting images."—Atlanta Journal-Constitution. Seattle Rep produced an acclaimed stage adaptation in 2018.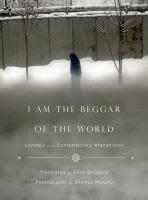 I Am the Beggar of the World: Landays From Contemporary Afghanistan
Book - 2014
Prize-winning American Journalist and poet Eliza Griswold collected and translated from Pashto this volume of landays, "a two-line folk poem invented and shared by Afghan women, an old form still very much alive." —Library Journal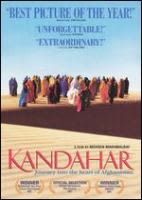 Kandahar: Journey Into the Heart of Afghanistan
DVD - 2003
Directed by Iranian filmmaker Mohsen Makhmalbaf, this 2001 film about life in Afghanistan under Taliban rule won him the Prize of the Ecumenical Jury at the 2001 Cannes Film Festival.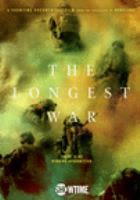 The Longest War
DVD - 2020
"If you're looking for some old-fashioned nonpartisan outrage, where anger or sadness isn't dependent on political leanings or party affiliation, you can find it in The Longest War, the sobering Afghanistan documentary by Greg Barker…The film is a dissection of U.S. military involvement in Afghanistan, the longest running war in U.S. history and a morass with enough blame to go around to leaders of all affiliations." —Steve Pond, The Wrap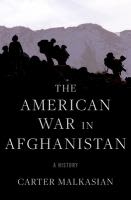 The American War in Afghanistan
A History
by Malkasian, Carter
Book - 2021
In this "…rigorous, blow-by-blow chronicle of the U.S. war in Afghanistan…" Malkasian synthesizes "…a vast array of literature from both sides of the conflict…" offering "…a refreshingly nuanced and well-informed perspective." —Publisher's Weekly
Dancing in the Mosque: An Afghan Mother's Letter to Her Son
by Qādirī, Ḥumayrā
Book - 2020
"Dancing in the Mosque is the story of Qaderi and the women of Afghanistan, penned as a love letter to the son that was taken from her after her husband divorced her." —Library Journal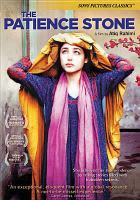 Syngué sabour, pierre de patience
The Patience Stone
DVD - 2014
Based on the novel of the same name and directed by its author, this 2012 film portrays the inner life of a young Afghan woman caring for her older husband, who is in an unresponsive state.

Taliban Takeover
Streaming Video - 2021
From PBS' "Frontline," correspondent Najibullah Quraishi looks at Afghanistan as the Taliban retake control in 2021.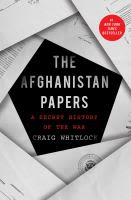 The Afghanistan Papers: A Secret History of the War
by Whitlock, Craig
Book - 2021
In what Publishers Weekly describes as a "searing chronicle", Washington Post investigative journalist Craig Whitlock "…paints a devastating portrait of how public messaging about the conflict consistently belied the reality on the ground…this is a heartbreaking look at how America's leaders 'chose to bury their mistakes and let the war drift.'"