SEATTLE PUBLIC LIBRARY
(Re)Imagine Civic Theater Reading List
Librarians at Seattle Public Library put together a curated list of media to accompany our virtual (Re)Imagine Civic Theater panel, a part of our (Re)Imagine Theater panel series. Get ready for the conversation with these related books, films, and music in the Library's collection.
Though all Seattle Public Library locations are currently closed, learn about SPL's curbside pickup service.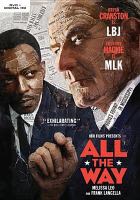 All the Way
DVD - 2016
Adapted from the Robert Schenkkan play of the same name, this HBO TV special stars Bryan Cranston as Lyndon Johnson, Melissa Leo as Lady Bird Johnson and Anthony Mackie as Martin Luther King, Jr.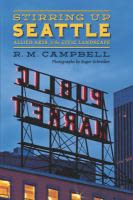 Stirring up Seattle
Allied Arts in the Civic Landscape
by Campbell, R. M.
Book - 2014
Allied Arts, a Seattle civic arts advocacy group first known as "The Beer and Culture Society," has long helped create and support local cultural institutions, including Seattle Rep. Learn more about their work in this well-researched history.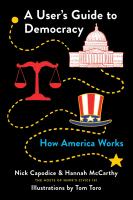 A User's Guide to Democracy
How America Works
by Capodice, Nick
Book - 2020
Before you can effectively participate in democracy, you need to understand how it works. This handy illustrated guide provides an excellent civics 101 course for those (re)acquainting themselves with the American government and its processes.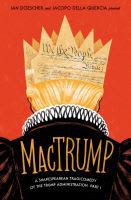 MacTrump
A Shakespearean Tragicomedy of the Trump Administration. Part 1
by Doescher, Ian
Book - 2019
Author Doescher draws on Shakespearean tragedy to satirize the current administration in this timely retelling of Macbeth, co-written with help from an anonymous former Obama staffer.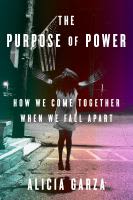 The Purpose of Power
How to Build Movements for the 21st Century
by Garza, Alicia
Book - 2020
One of the founders of Black Lives Matter describes her experiences as a community organizer and shares her thoughts on how to create effective and inclusive social movements and nurture participatory democracy in the 21st century.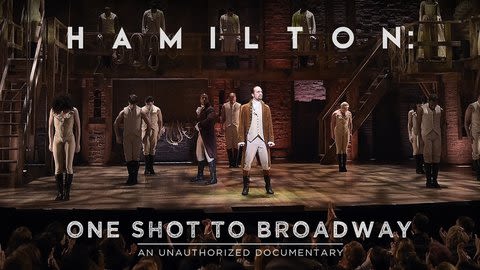 Hamilton
One Shot to Broadway
Streaming Video - 2017
The stunning success of Hamilton set a new standard for theater engaged with themes of American history, democracy, and politics. Learn about its creation and cultural impact in this documentary. Also available on DVD.
Historians on Hamilton
How A Blockbuster Musical Is Restaging America's Past
Book - 2018
In this collection of essays from renowned scholars of American history, discover how Hamilton has reshaped Americans' understanding of their country's past, present, and future.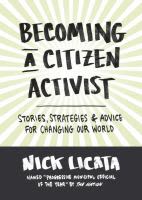 Becoming A Citizen Activist
Stories, Strategies & Advice for Changing Our World
by Licata, Nick
Book - 2016
Former Seattle City Council member Licata offers a useful guide to community organizing and participatory democracy in this short, potent book covering everything from mobilizing your neighbors to creating an effective communications strategy.
Become America
Civic Sermons on Love, Responsibility, and Democracy
by Liu, Eric
Book - 2019
Liu, a local author and founder of the Civic Saturday movement, provides a roadmap to building an engaged and involved citizenry in a divided nation through this collection of "civic sermons."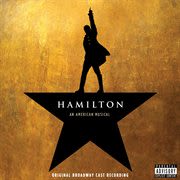 Hamilton
Original Broadway Cast Recording
by Miranda, Lin-Manuel
Downloadable Music - 2015
You can't find a catchier way to learn about the nation's founders than Miranda's exuberant, hip-hop-inflected soundtrack. Check out the cast recording and learn why this musical garnered a record-breaking 16 Tony nominations.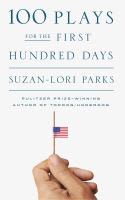 100 Plays for the First Hundred Days
by Parks, Suzan-Lori
Book - 2018
In response to the tumultuous events of the first 100 days of the Trump administration, acclaimed playwright Parks created a "play diary" to chronicle and try to make sense of those confusing and uncertain times.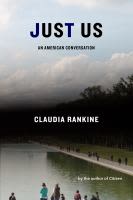 Just Us
An American Conversation
by Rankine, Claudia
Book - 2020
Poet and playwright Rankine combines poetry, prose, and images to probe racial, cultural, and political divisions in contemporary American life and encourage readers to nurture their "empathetic imagination" in order to create a better future.
All the Way
by Schenkkan, Robert
Book - 2014
Schenkkan's award-winning play about LBJ, MLK, and the passage of the 1964 Civil Rights Act dramatizes a turning point in American politics and provides an excellent example of civic theater. Seattle Rep staged a production of All the Way in repertory with Schenkkan's Seattle Rep-commissioned sequel, The Great Society, in 2014.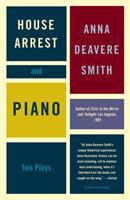 House Arrest
A Search for American Character in and Around the White House, Past and Present; And, Piano: Two Plays
by Smith, Anna Deavere
Book - 2004
Noted playwright Deavere Smith delves deep into "the moral history of the American presidency, and by extension the American character" (Variety) in House Arrest, her examination of presidential peccadillos from Jefferson to Clinton.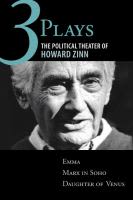 Three Plays
The Political Theater of Howard Zinn
by Zinn, Howard
Book - 2010
Best known as the author of A People's History of the United States, radical historian Zinn also wrote several plays with political themes, including a dramatic retelling of the life of anarchist Emma Goldman.