SEATTLE PUBLIC LIBRARY
Plays in Process: Hamlet Reading List
Librarians at Seattle Public Library curated a list of media to accompany our virtual event, Hamlet, a part of our Plays in Process series. Get ready for the presentation with these related books, films, and music.
Though all Seattle Public Library locations are currently closed, learn about SPL's curbside pickup service.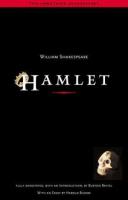 Hamlet
by Shakespeare, William
Book - 2003
The script of Hamlet, for your reading pleasure. This Yale University Press annotated edition of the classic play includes an essay by noted literary critic and English professor Harold Bloom.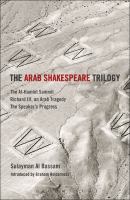 The Arab Shakespeare Trilogy
by Al-Bassam, Sulayman
Book - 2014
Al-Bassam's trilogy reimagines three of Shakespeare's best-known plays, including an adaptation of Hamlet (The Al-Hamlet Summit), which is set in a conference room in an unnamed modern Arab state on the brink of war.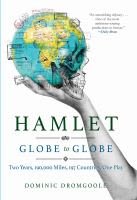 Hamlet, Globe to Globe: Two Years, 190,000 Miles, 197 Countries, One Play
by Dromgoole, Dominic
Book - 2017
Follow English theater director Dromgoole around the world as he and London's Globe Theatre mount productions of Hamlet in nearly 200 countries from 2014 to 2016 in honor of the 450th anniversary of Shakespeare's birth.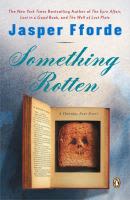 Thursday Next in Something Rotten
by Fforde, Jasper
Book - 2005
In the fourth installment of Fforde's zany, fast-paced Thursday Next mystery series, our intrepid heroine meets Hamlet and other characters from Shakespeare.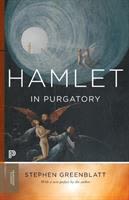 Hamlet in Purgatory
by Greenblatt, Stephen
Book - 2013
Shakespearean scholar Greenblatt takes the ghost of Hamlet's father as a jumping-off point to explore the concept of purgatory and its historical evolution, offering a new reading of Hamlet along the way.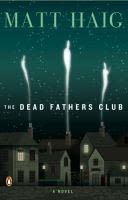 The Dead Fathers Club
by Haig, Matt
Book - 2007
Eleven-year-old Philip is haunted by the ghost of his recently deceased father, who points the finger at his Uncle Alan and implores him to avenge his death. A funny, poignant, and surprising take on the Hamlet story.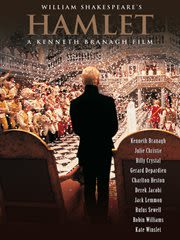 Hamlet
Streaming Video - 1996
Kenneth Branagh's 1996 film adaptation of Hamlet was the first theatrical film release of the unabridged play, and stars Branagh in the lead role.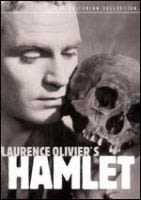 Hamlet
DVD - 2000
This 1948 British film adaption of Hamlet, starring Sir Laurence Olivier in the title role, won several Academy Awards, including Best Picture and Best Actor.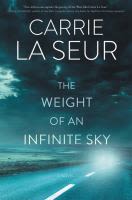 The Weight of An Infinite Sky
by La Seur, Carrie
Book - 2018
Inspired by Hamlet, this atmospheric and evocative novel set in Billings, Montana focuses on Anthony Fry, the only son of a cattle rancher, who must grapple with his family's legacy and determine his future when his father suddenly dies.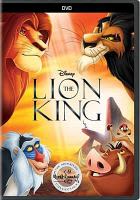 The Lion King
DVD - 2017
Drawing on aspects of Hamlet, this Disney animated classic stars Matthew Broderick as Simba, Jeremy Irons, as Scar and James Earl Jones as Mufasa.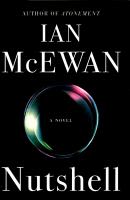 Nutshell
by McEwan, Ian
Book - 2016
McEwan's highly original take on the Hamlet story locates our narrator in an unexpected locale - his mother Trudy's womb, where he can overhear her and his uncle Claude's murderous plot, but is helpless to do anything about it. Or is he?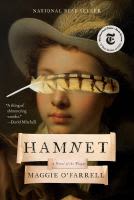 Hamnet: A Novel of the Plague
by O'Farrell, Maggie
Book - 2020
Some scholars believe Hamlet was inspired in part by the early death of Shakespeare's son Hamnet (a synonym for Hamlet). This moving historical novel imagines Hamnet's brief life and his parents' courtship and early relationship.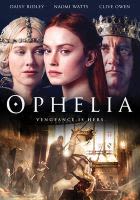 Ophelia
DVD - 2019
Based on the 2008 teen novel of the same name, this 2018 film follows the story of Hamlet from Ophelia's perspective, starring Daisy Ridley in the title role.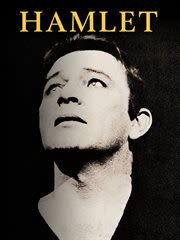 Richard Burton's Hamlet
Streaming Video - 1964
This noted 1964 production of Hamlet starred Richard Burton in the title role, performing in a "rehearsal setting" and not period costume. The film was edited from three different live performances of the hugely popular Broadway run.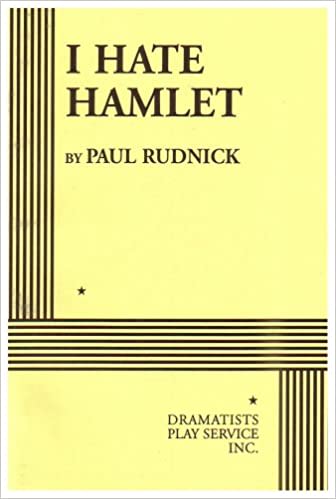 I Hate Hamlet
by Rudnick, Paul
Book - 1992
Rudnick's 1991 comedy centers on the dilemma of actor Andrew Rally - should he pursue a lifelong dream to play Hamlet or stick with his more lucrative television gig? The ghost of John Barrymore makes a convincing case for the former.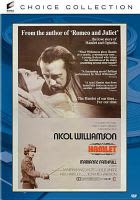 Shakespeare's Hamlet
DVD - 2012
The first Hamlet shot in color, this 1969 British film adaptation directed by Tony Richardson stars Nicol Williamson as Hamlet and Marianne Faithfull as Ophelia.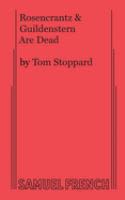 Rosencrantz & Guildenstern Are Dead: A Play in Three Acts
by Stoppard, Tom
Book - 1995
Stoppard's absurdist tragicomedy focuses on two minor characters from Hamlet, the courtiers Rosencrantz and Guildenstern, revisiting major parts of the action from their perspectives.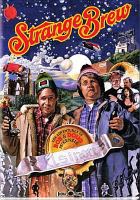 Strange Brew
DVD - 2016
Believe it or not, this cult classic comedy is in fact loosely based on elements of Hamlet. One tip-off for savvy viewers: the brewery at the center of the action is named after Elsinore Castle.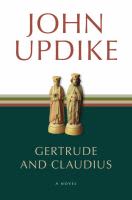 Gertrude and Claudius
by Updike, John
Book - 2012
Updike's sly novel provides a new take on the Hamlet story in this imaginative "prequel" that portrays Gertrude and Claudius' relationship in a more sympathetic light.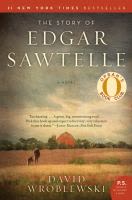 The Story of Edgar Sawtelle
by Wroblewski, David
Book - 2009
Wroblewski's popular 2008 reimagines Hamlet on a Wisconsin farm with a young speech-disabled boy named Edgar who has an affinity for dogs in the role of the young Danish prince.