Check out what the press is saying about Passengers, on stage at Seattle Rep through October 15, 2023. This post will be updated with more news as it comes in!
"joyful, wistful...wonderfully freeing"
"It's a thrill to see a new form of storytelling on the Seattle Rep stage, especially when executed at such an extraordinarily high level."
New Day Northwest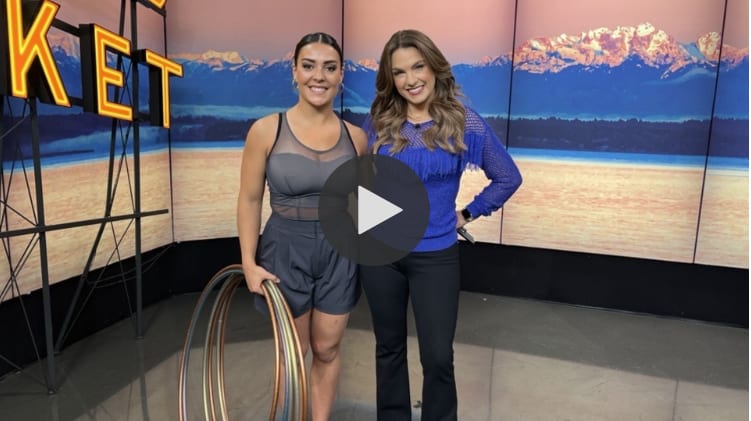 Méliejade Tremblay-Bouchard from Passengers visits "New Day Northwest" on KING5 to show off some pro hula-hooping and to teach host Amity Addrisi beginner skills.
"...
catch this one! You'll have some serious FOMO if you don't. And so, with my three-letter rating system, I give the 7 Finger's production of "Passengers" at the Seattle Rep
a gasp after gasp YAY+. This is a killer way to start off the Rep's season and if it's any indication, we're in for a doozy."


"A team... making these insanely difficult tasks look effortless."
"
There's a lot for families to love here. Cast members hail from a variety of international backgrounds and many started circus training as children, showcasing the beauty of bringing cultures together and the rewards of honing a craft with hard work and dedication.
"
"Fast pacing and death-defying acrobatics"
"By about 20 minutes in, you are reveling in their talent, and their contagious joie de vivre, whether you were a stuffy old codger who thought 'this isn't THEatah!,' or not! And AI robots ain't doing these moves anytime soon. So, suck it, ChatGPT!"

"Echoes of Sisyphus, of existentialism, closing out this non-linear, experiential life-affirming story of Passengers"
"Passengers is something that is not typically seen on the Seattle stage, but then again, that's what the Seattle Rep does best, it takes chances bringing art that others won't, art that challenges our perspective and our sense of what theatre is, and for all of these reasons, and the fact that it's just that good, Passengers is something that needs to be experienced."
"Magic is the perfect word to describe Passengers"
"This is everything. Word of mouth let me down on this one. I was blown away."
"The script is comedic and thoughtful. The acrobatics are astounding. If you enjoy thought experiments, people-watching, circuses, and/or electro swing jazz (music by Colin Gagné), you would enjoy Passengers."
"Full of motion and rest. We may see ourselves in them and we may wonder about their lives, but in the end they remain a mystery to us."