Seattle Public Library
I Am Not Your Perfect Mexican Daughter Media List
Librarians at Seattle Public Library created this list of books, films, and music to enhance your experience of I Am Not Your Perfect Mexican Daughter—by playwright Isaac Gómez and adapted from the award-winning young adult novel by Erika L. Sánchez—on stage Jan. 13 - Feb. 5, 2023 at Seattle Rep.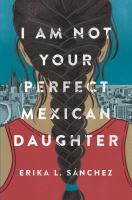 I Am Not Your Perfect Mexican Daughter
By Sánchez, Erika L.
Book – 2017
"Jùlia is not your perfect Mexican daughter. That was Olga's role. Then a tragic accident on the busiest street in Chicago leaves Olga dead and Jùlia left behind to reassemble the shattered pieces of her family." (publisher's website)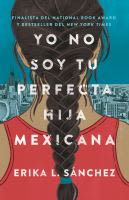 Yo No Soy Tu Perfecta Hija Mexicana
By Sánchez, Erika L.
Book – 2018
"Jùlia no es la hija mexicana perfecta que Olga era. Pero Jùlia pronto descubre que Olga puede haber tenido secretos, también." (publisher's website)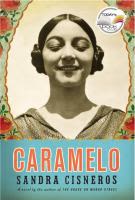 Caramelo, Or, Puro Cuento
A Novel
By Cisneros, Sandra
Book – 2002
"During her family's annual car trip from Chicago to Mexico City, Lala Reyes listens to stories about her family, including her grandmother, the descendant of a renowned dynasty of shawl makers, whose magnificent striped shawl has come into Lala's possession." (NoveList)
A House of My Own: Stories From My Life
By Cisneros, Sandra
Downloadable Audiobook – 2015
"Cisneros blends family stories from Chicago and Mexico with lively storytelling, rich details, and good humor." (Library Journal)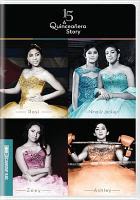 15: A Quinceañera Story
DVD – 2018
"The films follows five Latina girls from different cultural, ethnic and socioeconomic backgrounds as they transition to adulthood, all observing the traditional rite of passage of the quinceañera, a celebration of their 15th birthdays." (Hollywood Reporter)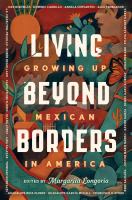 Living Beyond Borders: Growing up Mexican in America
Book – 2021
"Featuring a diverse array of short stories, personal essays, poems, and comics from 19 creators of Mexican American descent, the collection invites readers to 'see a side of life, inside culture, that is not often portrayed in the media.'" (Publisher's Weekly)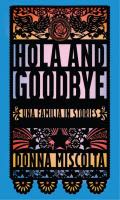 Hola and Goodbye: Una Familia in Stories
By Miscolta, Donna
Book – 2017
"Seattle writer Donna Miscolta's story collection Hola and Goodbye pays tribute to themes of heritage, immigration and identity in its portrait of a multigenerational Southern California family." (The Seattle Times)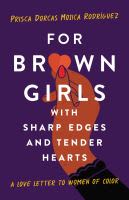 For Brown Girls With Sharp Edges and Tender Hearts: A Love Letter to Women of Color
By Mojica Rodríguez, Prisca Dorcas
Book – 2021
"Latinx activist Rodríguez debuts with an impassioned and accessible guide to dismantling the 'systemic oppressions' that hold back women of color." (Publisher's Weekly)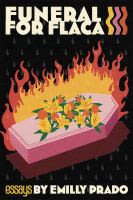 Funeral for Flaca
Essays
By Prado, Emilly
Book – 2021
"Emilly Prado retraces her experience coming of age as a prep-turned-chola-turned-punk in this collection that is one-part memoir-in-essays, and one-part playlist." (publisher's website)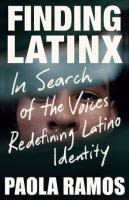 Finding Latinx: In Search of the Voices Redefining Latino Identity
By Ramos, Paola
Book – 2020
"In her first book, VICE journalist and progressive activist Ramos champions the term Latinx as an empowering collective identity—a grassroots banner inclusive of all Hispanics and Latino/as, be they undocumented, poor, queer, indigenous, or Black." (Library Journal)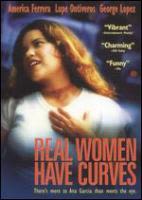 Real Women Have Curves
DVD – 2005
Based on the play of the same name by Josefina López, this 2002 film stars America Ferrera in her debut role as Ana Garcia, a young Chicana woman seeking to balance her family's needs with her own hopes and dreams for her future.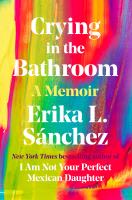 Crying in the Bathroom: A Memoir
By Sánchez, Erika L.
Book – 2022
"Poet and essayist Sánchez tallies the 'triumphs, disappointments, delights, and resurrections' of her life in this raw and sensuous memoir in essays." (Publishers Weekly)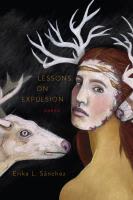 Lessons on Expulsion
Poems
By Sánchez, Erika L.
Book – 2017
"Poet, novelist, and essayist Erika L. Sánchez's powerful debut poetry collection explores what it means to live on both sides of the border--the border between countries, languages, despair and possibility, and the living and the dead." (author's website)