Passengers
Get to Know The 7 Fingers
The 7 Fingers is an arts collective unlike any other. In 2002, the seven founders set out to redefine circus by stripping down spectacle to its thrilling essence.

This contemporary physical theater company tells stories using death-defying acrobatics with a life-affirming theatricality that is unique to The 7 Fingers. Since its inception, the company has expanded from its own signature touring shows to creating theatrical experiences as diverse as the very artistic directors themselves: original productions varying from intimate one-man shows to large-scale arena performances, Broadway musicals, artistic collaborations with renowned international artists and companies, production design and direction, special events, Olympic ceremonies, televised performances, fashion, art and music events, immersive experiences, and much more.

Every one of these projects carries The 7 Fingers' unequivocal mark. The company has consistently spread its horizons by mixing genres and exploring new ways to tell stories. Fascinated by the human condition, The 7 Fingers create performances that celebrate our world, our time, and our humanity. Their shows tour the globe and bring audiences to their feet wherever they go.

In 2018, The 7 Fingers opened their very own Centre of Creation and Production. Situated in the heart of Montréal's downtown theater district, the new center houses all the company's activities, departments, and dreams under one roof.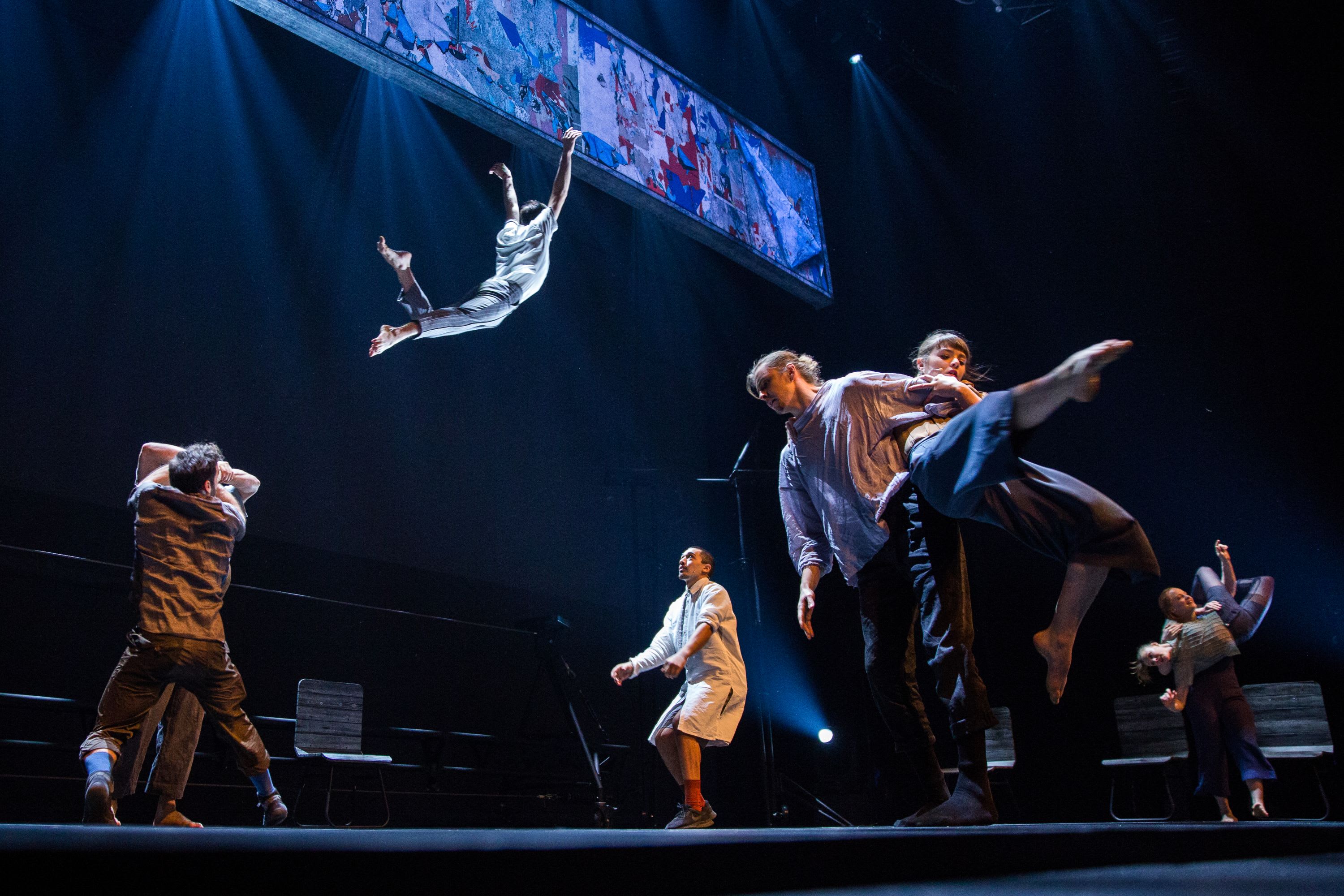 Test your 7 Fingers knowledge: True or False?
1. Québec, Canada is considered the home of this contemporary circus troupe.
2. The 7 Fingers were founded in 2002.
3. The 7 Fingers have performed in 30 countries.

Scroll down to see if you answered correctly!
Get to know The 7 Fingers
Did you know The 7 Fingers have performed at three Olympic games? Discover seven fun facts about this sensational collective with superhuman skills.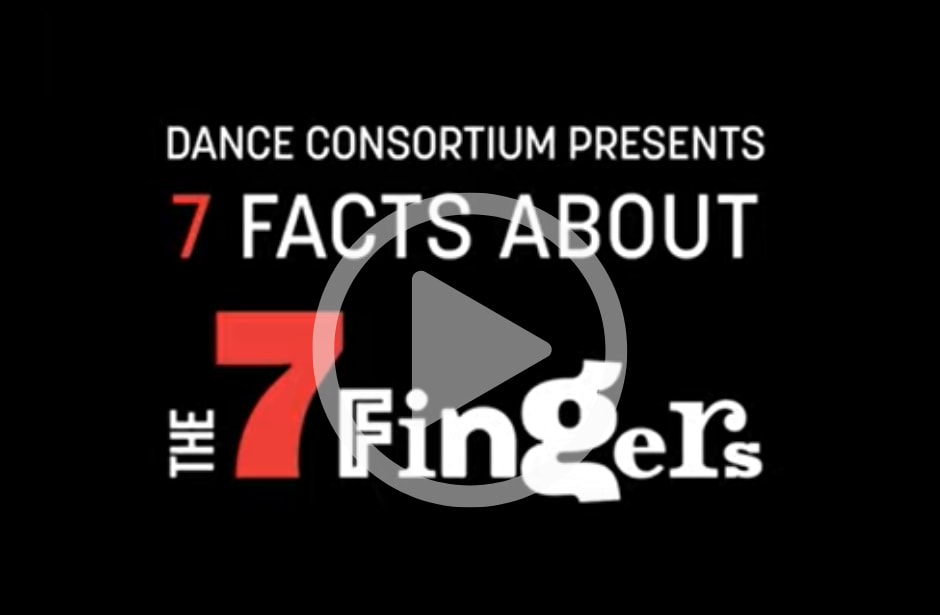 The 7 Fingers at America's Got Talent
Did you know The 7 Fingers performed on "America's Got Talent?" Check out their jaw-dropping performance here.
See
Passengers
The 7 Fingers' Passengers plays at Seattle Rep from September 22 – October 13, 2023 in the Bagley Wright Theater.
Sneak Peek: Listen to the Album
Check out the Passengers album before this train arrives at the station. These tracks feature a variety of auditory landscapes, twists, and turns.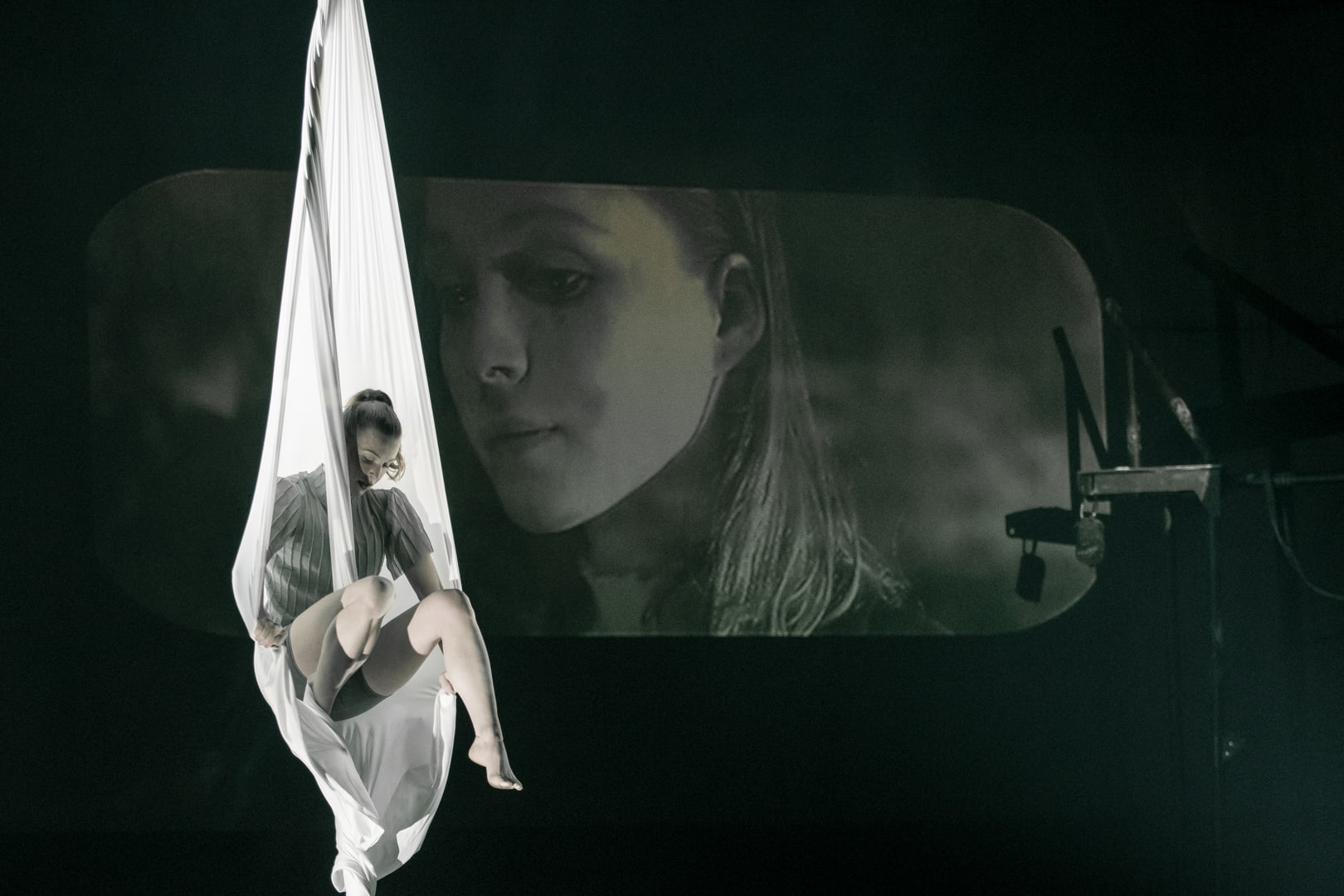 Passengers
i
n the Press
Passengers is an incredible production, but don't take our word for it! Hear more from the press.
"

This

train is bound for glory. Sheer joy. Jaw-dropping skill. Dazzling acrobatic and aerial feats.

A spellbinding performance

.

" —

The Boston Globe

"As much as I've seen circus acts, there is always so much that is new in 7 Fingers productions.

The physics of it are nearly incomprehensible to me.

" —Jared Bowen, WGBH Arts Editor

"Along the way circus artists' feats of daring are married with the

worlds of theater, illusion, music and dance in ever more creative ways.

" —

On Boston Stages

"

Heartstopping acrobatics.

A

truly immersive experience.

Feels like magic." —

The Harvard Crimson

"

Astounding

.

Not your father's big top." —Boxing Over Broadway
True or False Answers
1. True! The 7 Fingers and Cirque du Soleil were founded in Quebec, Canada
2. True! The 7 Fingers were founded in 2002.
3. False! The 7 Fingers have performed for seven million people in 672 cities in 54 countries.
Sereno Aguilar and the company of Passengers. Photo by Alexandre Galliez; Meliejade Tremblay-Bouchard in Passengers. Photo by Martine Poulin; The company of Passengers. Photo by Cimon Parent; Sabine Van Rensburg in Passengers. Photo by Emmanuel Burriel.