Types of Seattle Rep Accounts
There are two types of online account you can use on seattlerep.org – a Full Account or a Guest Checkout Account. A Guest Checkout account allows you to make a purchase by simply providing an email address, but creating or upgrading to a Full Account by including a password and your contact information is required to use our full range of e-ticketing options.
Registering for an Account
You can register a user account at any time by clicking the 'Sign In' button in the upper right of your window, or as part of the checkout process when you purchase tickets or make a contribution.

Registering an Account During the Checkout Process
If you have tickets or a contribution in your cart and proceed to the checkout process, you will be prompted to log in with an existing account or register a new one. To register a new account, enter your email address and click the Checkout as Guest button.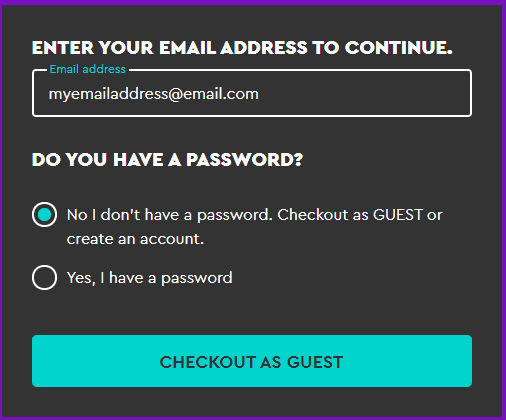 Complete the rest of the checkout process by providing your billing and payment information. At this point, a guest checkout record has been created that is associated with your email address, but your guest account does not have access to the full range of online features. You will be prompted to use your email address to create a full account: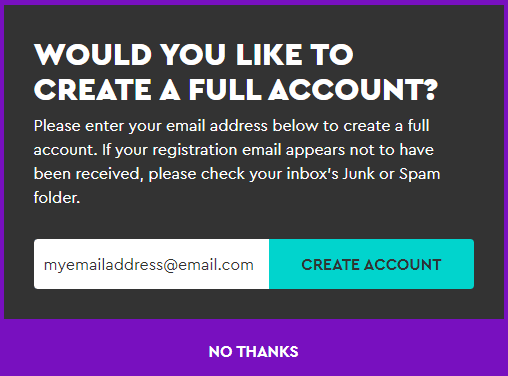 Logging in to an Existing Account
Click the 'Sign In' button from any page on the website

On the login screen, make sure that 'Yes, I have a password' is selected, then enter the email address and password associated with your account.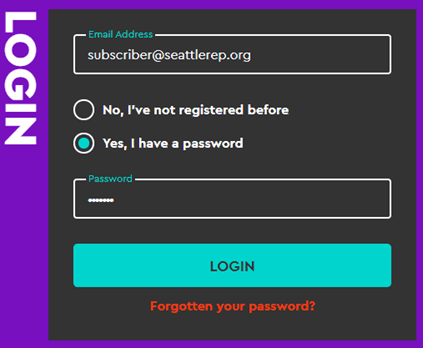 If you're not sure whether you have an existing account registered with us, please follow the instructions for 'Registering for an Account' above or 'I've Forgotten My Password' below to check whether your email address is already registered. If you still have difficulties, please contact our Patron Services Office for assistance.
I've Forgotten My Password
If you know the correct email to use but have forgotten your password, click the "Forgotten your password?" link. On the next screen, enter your email address and you will be sent an email with a link to set a new password. Please allow up to 5 minutes for the password-reset email to be delivered to your inbox.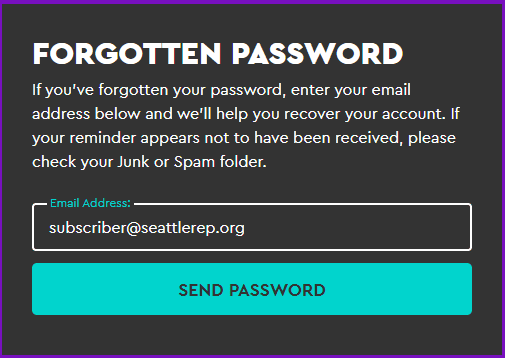 Am I Already Logged In?
If you are already logged in to your Seattle Rep account, the 'Sign In' button changes to the 'Your Account' button on all seattlerep.org pages. You can easily access your My Account page by clicking the 'Your Account' button in the upper right corner, and then select 'My Account' from the dropdown menu.

I Registered But My Tickets Aren't Here!
If you registered a new account that is not already associated with an email address we have on file for you, then your current tickets, preferences, and order/donation history will not be properly linked to your new account. Please contact the Patron Services Office so we can verify your identity, contact information, and properly link up your online account.