Interview
A Conversation with Playwright Cheryl L. West
Exploring Unsung Heroes
Shout Sister Shout! playwright Cheryl L. West discusses Sister Rosetta Tharpe's lasting impact, her work with Seattle Rep, and her musical inspirations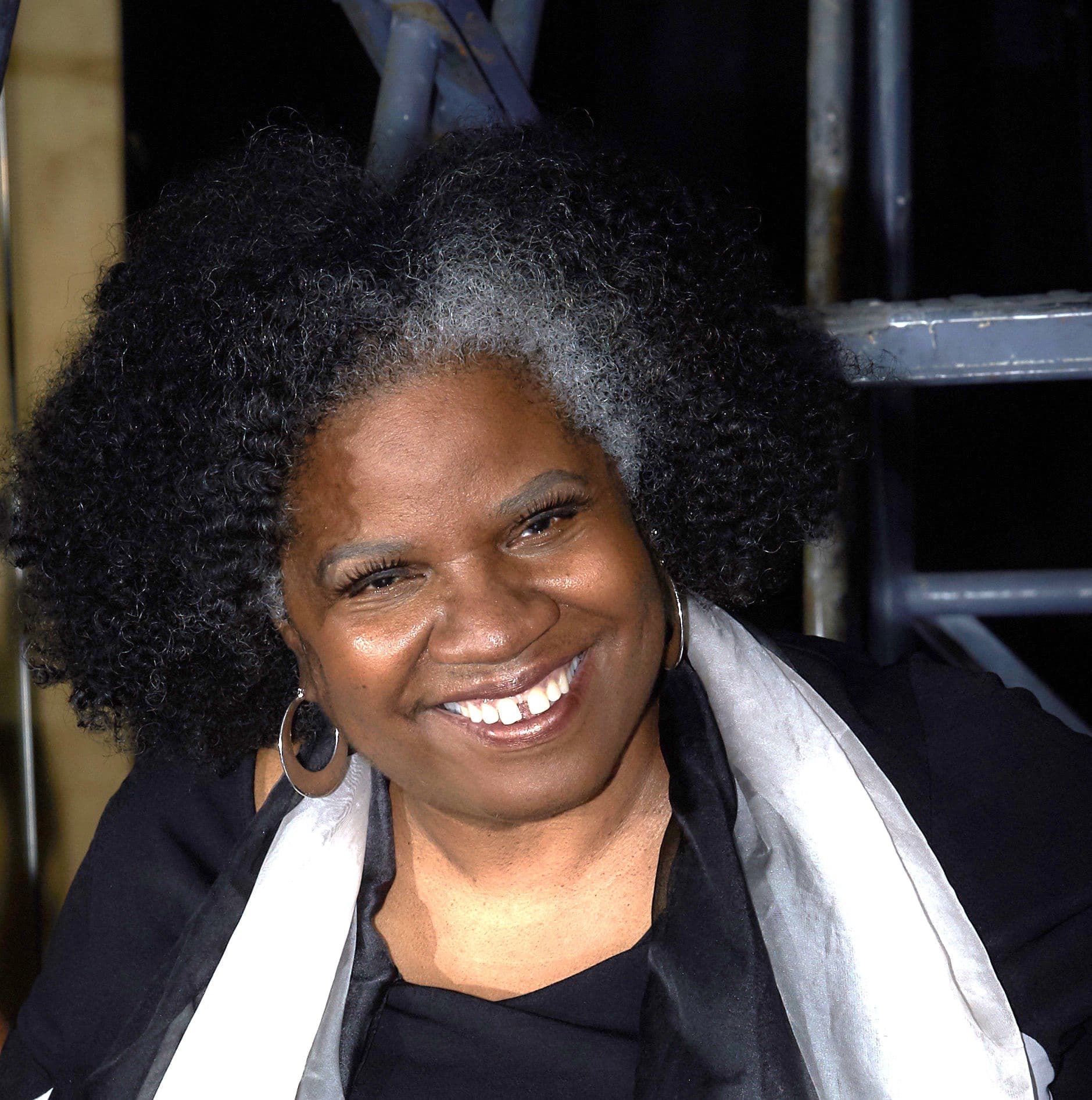 Seattle Rep: How did the idea for a musical portrait on rock musician Sister Rosetta Tharpe come about?
Cheryl L. West: I had a copy of Gayle Wald's book, Shout, Sister, Shout!, when it was first published around 2007 and I immediately thought it would make a great theatrical project. I mentioned it to a few theaters but didn't get any takers. Fast forward to 2015. I was doing another workshop at Arena Stage where I met [director] Randy Johnson. I learned that he had recently acquired the theatrical rights to Gayle's book! I had to mention how I loved the Rosetta Tharpe story. A few weeks later, he called and asked, "Do you want to work on a 'Shout' musical with me?" So, in a sense, it took a decade, but I finally got the opportunity to write the Rosetta story.
SR: What moments from Sister Rosetta Tharpe's life as a black woman trailblazer did you feel were most important to show in this production?
CLW: Oh, there were so many. Rosetta lived a rich, complex life, but a life often starved of understanding and shrouded in loneliness. It's a challenge to encapsulate such a flamboyant life in two hours. She was a musical prodigy, learning to play piano and guitar starting at four years of age. Like my family, Rosetta was Southern-born and Christian-raised. She loved music, often blending jazz, blues, and gospel, much to the chagrin of gospel purists. Her love of all music and her refusal to be pigeonholed caused her to be shunned by some church congregants who thought the music she played was akin to the devil's music. For me, it was important to show a woman living out loud, a woman who was joyful, bold, and ambitious despite enormous criticism and searing heartbreak. Rosetta blazed her own path, influencing and inspiring many in the process. By telling her story, I'm hoping an entire new generation and fan base will come to appreciate the gifts she gave us through her musicianship. I hope her story empowers some other young person to make the music they hear in their soul and the bravery to then share it with the world. My quest is to continue creating shows that explore unsung heroes/heroines whose lives are examples – roadmaps to walking strong on one's courage journey.
SR: As Seattle Rep's most-produced living playwright, tell us a bit about your writing process and your experience working with us over the years.
CLW: It's been a gift and a true blessing to have an artistic home, a theater that has supported me for almost three decades. My first show at Seattle Rep was Holiday Heart in the early 90s. Doug Hughes and Dan Sullivan were the organization's leaders at the time. I have been produced by every Seattle Rep Artistic Director since, and I'm truly grateful. For me, writing is similar to creating a big vat of sumptuous, linguistic gumbo. Basic ingredients: dogged curiosity, a rather empathic imagination, and a willingness to always employ that pesky question, "What if?" After which I proceed to throw in my favorite theme ingredients – the mysteries of family, identity, ethnicity, and how any one or more might ricochet against contemporary American society. Upon simmer, I taste and stir in an element of surprise, a few thrills, a bit of whimsy, then cover it with a lot of love and massive revisions. Eventually, after silencing the inner critic, I offer up my creation to the world. And that's my recipe for being a writer for 30-plus years.
SR: Which other musicians inspire you?
CLW: I'm a great lover of music. All kinds. I actually write to music – oldschool soul, blues, and gospel. It's hard to narrow my musical tastes, but recently I've been grooving to Esperanza Spalding, Lizz Wright, Lizzo, Bob Marley, Tracy Chapman. And the list goes on…
SR: What do you hope audiences feel upon leaving the theater?
CLW: Like Rosetta, I want to leave an audience with joy and perhaps a deeper realization that there's power in love, however it comes "packaged." And hopefully, people will be intrigued enough to explore more about this great trailblazer.