Heart of Washington Drive
Nov. 19-21, 2021
DRIVE HOURS
Friday, November 19 from 4-6 p.m. PT
Saturday, November 20 from 10:30 a.m.-4:30 p.m. PT
Sunday, November 21 from 10:30 a.m.-4:30 p.m. PT
Directions & Details
We will be collecting items outside of Seattle Rep's Patron Services Office at 155 Mercer St. (at the corner of 2nd and Mercer) during the designated hours listed above in the valet parking zone.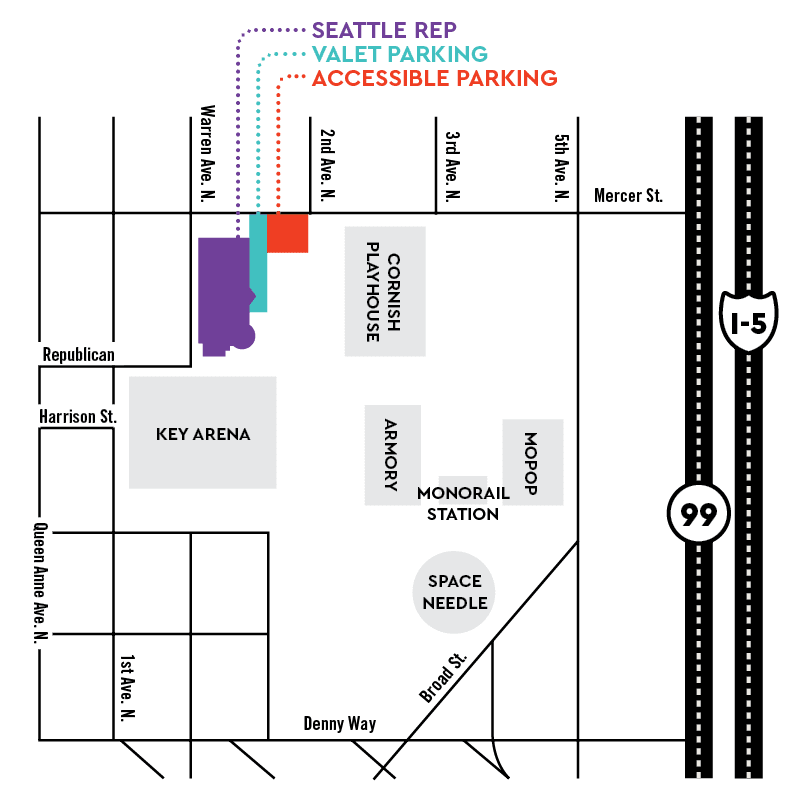 IMPORTANT INFORMATION
In order to comply with social distancing measures, we ask that you please put all items in the trunk of your car to limit face-to-face interaction. Volunteers will remove items from your trunk—you don't even need to leave your car!
There will be a designated area for walk-up donations.
We are unable to accept items outside of the allotted drop-off times listed above.
We are unable to provide receipts for donated items.
What Can I Donate?
Food Pantry Items
Atole

Baby/Toddler food

Baking Powder

Beans

Canned Corn

Canned Tomatoes

Canned Tuna

Canola Oil

Chicken Bouillon

Chocolate Abuelita or Ibarra

Cinnamon

Cinnamon Sticks

Coconut Milk

Coffee

Condensed Milk

Corn Husks

Corn Oil

Corn Starch

Cumin

Dried Chile Colorado/New Mexico/Guajillo/California

Evaporated Milk

Fideo/Thin Pasta

Flour

Garlic

Johnny's Seasoning

Masa Harina/Corn Flour (popular brand: Maseca)

Mayonnaise

Oatmeal

Olive Oil

Onion

Oregano

Pancake Mix

Piloncillo/Mexican Brown Sugar

Pozole/Hominy

Rice

Salt

Sugar

Tea

Tomato Bouillon

Tortillas
Hygiene Items
Diapers

Period Products (Napkins or Tampons)

Deodorant

Shampoo/Body Wash

Shampoo/Conditioner

Laundry Detergent

Household Cleaning Products

Toilet Paper

Paper Towels
Art Supplies
Drawing pencils

Sketch books/pads

Color pencils

New/Unused Coloring books

Watercolors paints

New or gently used brushes

Watercolor paper/books

Glue

Scissors

Color Markers

Black Sharpies

Marker paper

Easers

Journals

Gel Pens

Paint trays

Paint By Numbers

Watercolor refills

Origami Paper

Construction Paper (assorted colors)

Rulers

Compasses

Masking tape

Charcoal/charcoal pencils

Chalk (assorted colors)

Googly Eyes

Pencil Case

Stickers

Pastels
Gift Registry
If you're unable to make it to the drive, you can also support WashMasks through their gift registry at Target:
About WashMasks Mutual Aid
WashMasks works to provide care, creative joy, and community to Washington farmworkers, their families, and other BIPOC rural communities.
WashMasks is an all-volunteer mutual aid consisting of artists, classroom teachers, public school administrators, and the extended arts community from across Washington State. We work to provide care, creative joy, and community to Washington farmworkers, their families, and other BIPOC rural communities through mutual aid.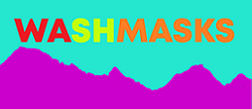 Questions? Contact Director of Arts Engagement Nabra Nelson.