2023/24 Native Artist-in-Residence: Howie Echo-Hawk
On August 25, 2023, Seattle Rep announced its third Native Artist-in-Residence, multi-hyphenate artist Howie Echo-Hawk.
About the Artist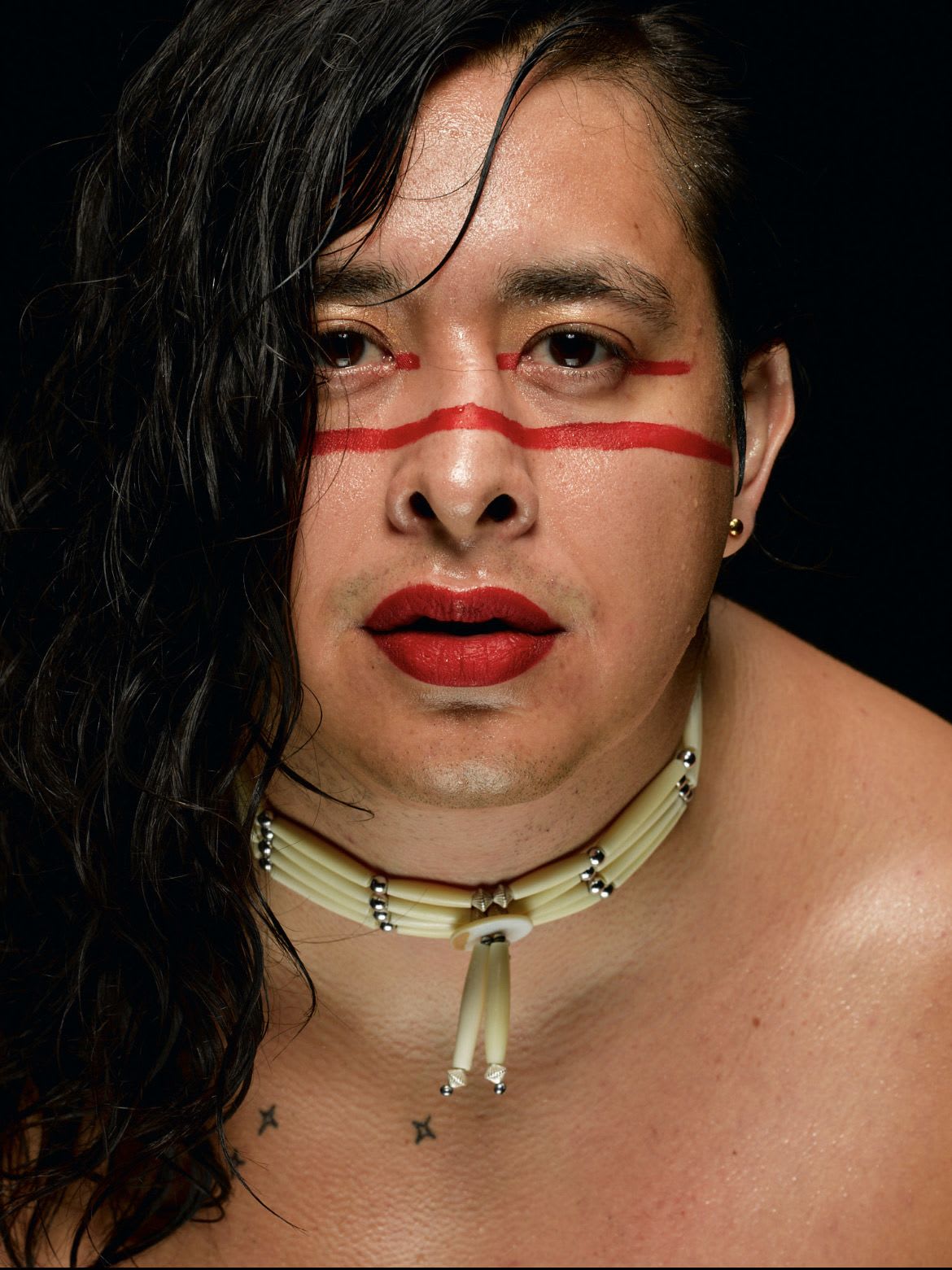 Howie Echo-Hawk (AKA theres more) (they/them/she/her) is a queer, trans-nonbinary comedian, musician, DJ, burlesque performer, writer, event producer, visual artist, and all around Native person (Pawnee Nation, Kitkehaki Band. Adopted Upper Ahtna Athabaskan, Mentasta Lake Village). Howie wishes you would leave them alone, but you won't, so here we are. They are perhaps best known for their comedy, which has been called "at least standup adjacent" by the Juneau Empire, and "punishment comedy" by themself. They have been featured as one of the top 26 Native American comedians to watch by UPROXX. Several of their poems and short stories have been published, including a trans erotica piece titled Tuesday Adams Burns their village to the ground. They have a podcast called Every Native Episode and produce events as the founder of Indigenize Productions. Most importantly, a video they made for one of their jazz fusion songs was accepted into a circus film festival.
Read up on articles written about Howie's comedy work:
They play music, dj, and perform under the name "theres more," for which they have an entirely different bio in the first person, which begins now.

hi. im theres more. (it/itself/etc)
isn't it weird that bios are usually written in the third person? like, you know that im writing this, and i know you know that. anyways, im an artist i guess.
i grew up in the woods of Alaska and found a love for the consistent inconsistency of nature, and as an artist largely reject perfection and labels. being a backwards person by nature, i try not to become too consistent in anything i do.
most of my visual pieces are first drafts. for my music, i make jazz, reggae, dub, house,/dance, hip hop, rnb, and lots in between.
i seek to find the joy in creation, and i love the process itself more than any final product.
after years and years of being a cynic, i now believe there is more to life, there is more to you, there is more to us.
there is just more
About their selection, Seattle Rep Director of Arts Engagement Deanna Martinez says, "Howie Echo-Hawk presented their application in their very specific voice: funny, subversive, and with an intersectional viewpoint. Eager to create space for the Native community, Howie emphasized particular representation for queer and trans Natives. They presented a menu of performance possibilities, including music, comedy, and a one-person show. As Howie is a well-established artist, we are excited to see how we can best support their work in a residency, and deepen this relationship so valued by Seattle Rep."
About Their Project
Howie envisions using Seattle Rep spaces to perform a series of shows, potentially including any or all of the following:
A concert featuring the music they have made over the pandemic, with guest performances from the various performance artists they have worked with, including one piece with a Native aerial silks performer who they collaborated with on a short film for a jazz fusion song they wrote, which was recently featured in a Circus Film Festival
The early debut of their one-person show
An hourlong comedy special they are working on